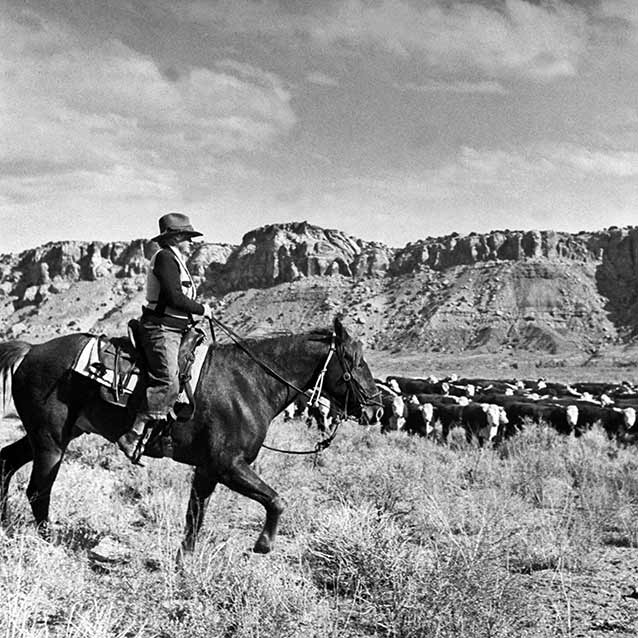 When was the last time you heard the words grandmother, cattle rustler, rodeo queen, and bootlegger used to describe one person?
By the time Josie Bassett Morris homesteaded along Cub Creek in what is now Dinosaur National Monument, she was nearly 40 years old and on her fifth husband. Soon after the homestead was settled, husband number five was asked to leave as well. Josie thrived on independence and lived the next 50 years at Cub Creek raising cattle, digging irrigation ditches, building fences, tending gardens and enjoying visits from her grandchildren.
Wander in and around her cozy cabin today and imagine the smell of fresh baked biscuits wafting over discussions of future chores and adventures in the surrounding canyons. You may still find flower blooming on the fruit trees or grapes hanging from the vines she planted.