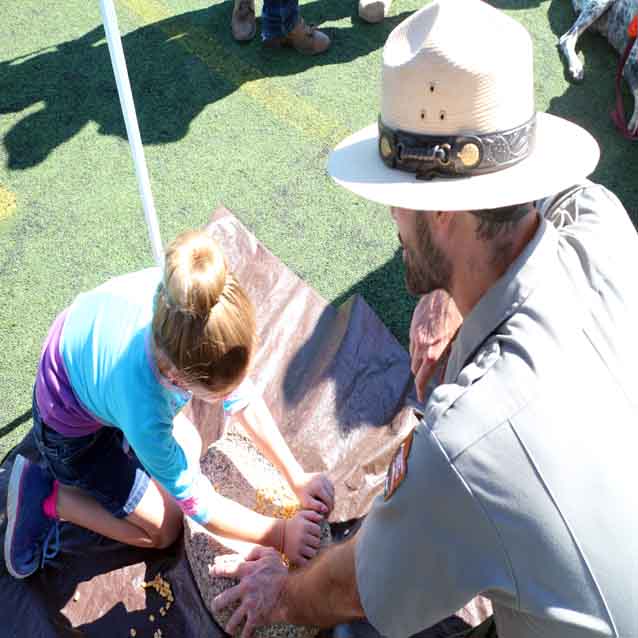 Tonto National Monument's archeologist will provide visitors with an archeological program and discuss preservation techniques at the Lower Cliff Dwelling from 10 a.m. to 4 p.m. Oct. 17, to celebrate International Archeology Day.
Tonto National Monument has new museum exhibits at the visitor center that features many artifacts that were found in the cliff dwellings.
The Monument will also host a special interpretive program at the Schoolhouse Point Platform Mound in cooperation with Tonto National Forest at 2:30 p.m. The free program will be led by a Tonto park ranger, and participants do not need a Tonto Pass from the Forest Service.
The Schoolhouse Point site was occupied for over 100 years by prehistoric settlers in the Tonto Basin while smaller sites in the area were only occupied briefly. Join the ranger to learn why access to rooms in the center of the mound was restricted. The tour involves walking on mostly flat ground for 1-2 miles and going through a large hole in a barbed wire fence twice. Those interested in the program should meet the ranger at the Monument visitor center and then travel to the site. This tour will take place even with inclement weather.
International Archeology Day is held on the third Saturday of October since 2011. The Archaeological Institute of America and archeological organizations across the globe provide programs and activities for people of all ages to learn about the science of archeology. More than nine countries and hundreds of events worldwide participate in the annual event.
Tonto National Monument protects two cliff dwellings built by the Salado people over 700 years ago.  Established as a national monument in 1907 by President Teddy Roosevelt, the cliff dwellings were part of the early archeological preservation movement in America. The Monument is open daily from 8 a.m. to 5 p.m. except for December 25. Directions and additional information are available on the Monument's website, www.nps.gov/tont , or you may call 928-467-2241.
The National Park Service turns 100 in 2016, and this event is one of many that Tonto National Monument will host throughout 2015 and 2016 to celebrate the NPS's Centennial.