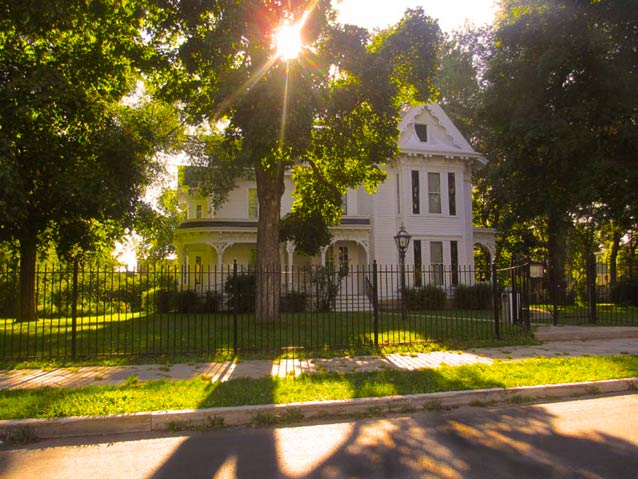 President Harry S Truman took America from its traditional isolationism into the age of international involvement. Despite his power, he never forgot where he came from. Today, visitors can experience the surroundings Truman knew as a young man of modest ambition through his political career and final years as a former president.
After serving nearly eight years as President, Truman went home in 1953. For Harry and Bess, the love of his life, home meant 219 North Delaware Street in Independence, where they had lived together since their marriage in 1919. Mr. Truman lived more like a retired mayor than a former President. Upon leaving the White House, he had no Secret Service protection, often drove his own car, and sometimes helped with the dishes. Ordinary citizens lined the front gate each morning hoping for an autograph, a handshake, or just a tip of his hat. Mr. Truman obliged them. "I realize they've come to see the striped mule of Missouri, and I don't want them to be disappointed."
Beautiful in its uncluttered commonness, the Truman Home showcases the simple life Harry and his beloved Bess enjoyed in Independence before, during, and after his presidency. To tour the Truman Home you must purchase tickets in the park visitor center located at 223 N. Main St. Tickets are $5.00 per adult, children 15 and under are free. Tours limited in size to no more than eight and are sold on a first-come, first-served basis Tours available from 9:00 a.m. to 4:30 p.m.