A Battlefield and A Beach?
A Battlefield and A Beach?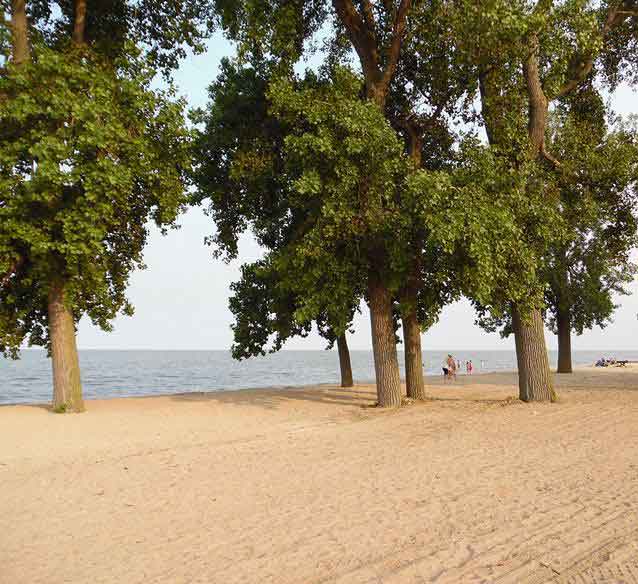 That's right, at the River Raisin National Battlefield Park there is something for everyone!  Whether you are a history buff, hiker, biker, skater, or whether you are into camping, swimming, boating, water sports, canoeing, kayaking, fishing, wildlife watching or birding…..we have it all within your reach!
Within an hour drive, you can experience it all at the River Raisin National Battlefield Park, William C. Sterling State Park, and the Detroit River International Wildlife Refuge, all easily accessible from I-75.  If you are a nature lover, hiker or biker, you can also take the connecting trails to each site.
At the Park you can learn about The Battles of the River Raisin by touring the museum visitor center and walking the grounds.  There is a paved 0.6 mile Battlefield Loop Trail with historical markers and 1 mile wood chip Mason Run Loop Trail that takes you along the Battlefield grounds.
The Battles were fought on January 18 and 22, 1813.  The battle on the 22nd resulted in the greatest victory for Tecumseh's Confederation and the greatest defeat for the United States during the War of 1812.   It was described as a "national calamity" by then General William Henry Harrison, and later President of the United States.  The battle cry, "Remember the Raisin!" inspired a massive U.S. victory at the Battle of the Thames, which sealed the War of 1812 in the western theater for the U.S., claimed the life of the great Shawnee leader Tecumseh, and resulted in the end the American Indian Confederation.  The Aftermath of the Battles resulted in the implementation of Indian removal from the Northwest Territory at the conclusion of the War of 1812, an aftermath that continues to influence the United States today.
You can then hike, bike, or skate the paved River Raisin Heritage Trail into William C. Sterling State Park.  The trails into the State Park are roughly 2 miles, or there is an optional 4.4 mile loop.  The only state park on Lake Erie, Sterling State Park's 1,300 acres offer great recreational opportunities such as: over one mile of beach front for sunning and/or swimming; public boat launch: shore fishing on Lake Erie and the fishing lagoons; lakefront camping; wildlife viewing and 6 additional miles of trails for cross country skiing and hiking.
But the opportunities don't stop there! Visit the Detroit River International Wildlife Refuge, which is America's first and only International Wildlife Refuge in North America. The refuge includes islands, coastal wetlands, marshes, shoals, and waterfront lands along 48 miles of Detroit River and Western Lake Erie shoreline in Monroe & Wayne Counties.  Also the Ford Marsh section of the Refuge is adjacent to the River Raisin Heritage Trail and can be viewed on the 1.1 mile Wetlands Trail.
Visit the River Raisin Heritage Trail website: http://www.rrtrail.com/
Visit the Detroit River International Wildlife Refuge website: http://www.fws.gov/refuge/detroit_river/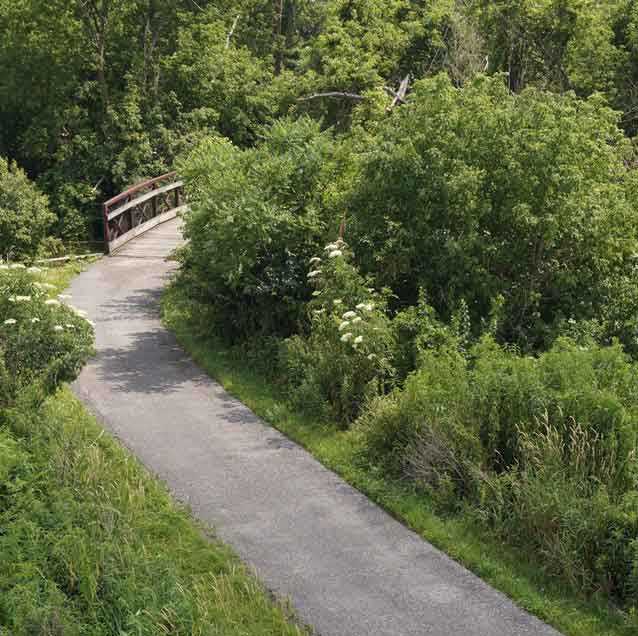 River Raisin Heritage Trail
Last updated: June 26, 2015