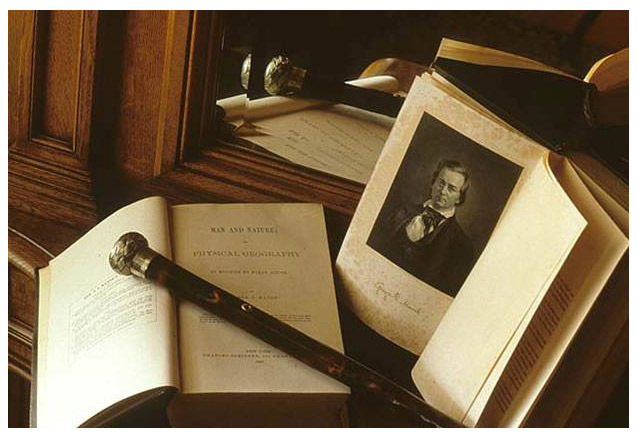 Born in 1801, George Perkins Marsh roamed the forests and pastures of his home in Woodstock, Vermont and took note of his native landscape, learning different kinds of trees and watershed boundaries.

According to Marsh's biographer, David Lowenthal, "Marsh's Man and Nature marked the inception of a truly modern way of looking at the world, of thinking about how people live in and reacted on the fabric of landscape they inhabit."

Plan your visit to the Marsh-Billings-Rockefeller National Historical Park!