Learn about 150 Years of Environmental Conservation
Media Included
From the Hills of Vermont - From the Hills of Vermont is a film by Michael Sacca which highlights some of the Marsh-Billings-Rockefeller National Historical Park and the Stewardship Institute (formerly Conservation Study Institute) programming efforts relating to place-based, environmental education around the themes of conservation, stewardship in the context of the legacies of the Marsh, Billings, and Rockefeller families. It specifically mentions the Forest for Every Classroom program, the Road-to-the-Pogue running event, and the Forest Festival weekend.
George Perkins Marsh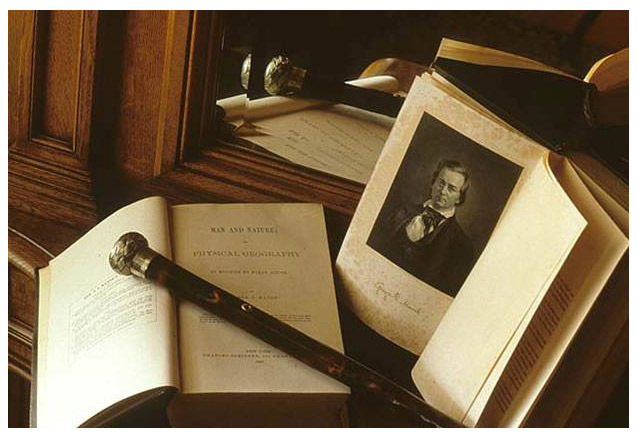 Born in 1801, George Perkins Marsh roamed the forests and pastures of his home in Woodstock, Vermont and took note of his native landscape, learning different kinds of trees and watershed boundaries.

According to Marsh's biographer, David Lowenthal, "Marsh's Man and Nature marked the inception of a truly modern way of looking at the world, of thinking about how people live in and reacted on the fabric of landscape they inhabit."

Plan your visit to the Marsh-Billings-Rockefeller National Historical Park!
Frederick Billings and Family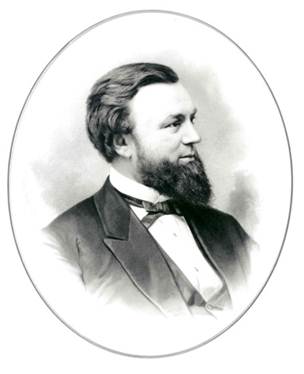 Frederick Billings and his wife Julia bought the Marsh property in Woodstock in 1869.
Billings set out to plant trees by the thousands to reforest Mount Tom and demonstrate progressive forest management practices. That work, and the commitment to stewardship, was continued by his wife and children.

Walk in the Forest at Marsh-Billings-Rockefeller National Historical Park!

Laurance and Mary Rockefeller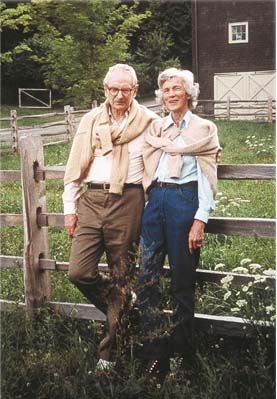 Mary French, granddaughter of Frederick and Julia Billings, and her husband, Laurance Rockefeller, continued the stewardship legacy set forth by both Marsh and Billings. One of the foremost conservationists and philanthropists of the twentieth century, Laurance combined the ecological philosophy of George Perkins Marsh with the practical conservationist approach of Frederick Billings.

Learn more about stewardship at Marsh-Billings-Rockefeller National Historical Park!