Things To Do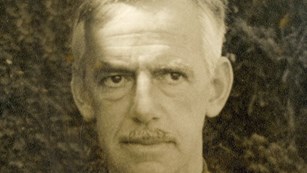 America's Greatest Playwright
Read about O'Neill's life, trials, tribulations, and development into one of America's greatest playwrights.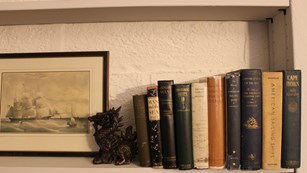 History and Culture
Learn more about the life of Eugene O'Neill at the Tao House in Danville, California.
Directons and Transportation
Directions to the shuttle stop in Danville, California.
Ranger Guided Tours
The Eugene O'Neill National Historic Site must be accessed through a private, gated road owned by a community of neighboring residents. Sel-guided tours of Tao House are offered Wednesdays-Sundays at either 10:00 am or 2:00 pm by advance reservation only. Tours are free and include transportation to/from the park. Please allow 2 hours for your visit. We suggest you contact us at least two weeks in advance to schedule your tour.
Park Days and Hours:
Monday: Park Closed
Tuesday: Park Closed
Wednesday: Park Open for Tours at 10 AM & 2 PM
Thursday: Park Open for Tours at 10 AM & 2 PM
Friday: Park Open for Tours at 10 AM & 2 PM
Saturday: Park Open for Tours at 10 AM & 2 PM
Sunday: Park Open for Tours at 10 AM & 2 PM
Holidays: Closed on Thanksgiving Day, Christmas Day and New Years Day.
How to Reserve Your Tour:
Email is our preferred method for reservations. Please send us an email with the dates and times that you would like to tour the site, as well as your phone number and number of guests. If you do not hear from us within a few days (we are closed Monday and Tuesday), then please check your Spam folder to make sure your reservation was not sent there. Not all desired tour dates may be available; visitors will need to receive confirmation of their requested dates from the park staff.


Note on Accessibility: Please include in your reservation request if you or any of your party have accessibility needs before visiting the site. This will help park rangers be prepared for your visit.
Reservation Line: (925) 228-8860 x6422
Self-Guided Tours
No reservations are required for self-guided tours on Saturday. Shuttles leave from downtown Danville at 10 AM and 2PM. Please allow 2 hours for your visit. Shuttles depart from the bus stop in front of The Museum of the San Ramon Valley, 205 Railroad Avenue, Danville, California 94526. You may also walk up local public roads, or saunter through Las Trampas to visit Taohouse. But, please be do make a reservation.
Outdoor Activities
In addition to Tao House, there are a number of other features on the site that are preserved from Eugene O'Neill's home. Directly adjacent to the home is the courtyard area, with planted gardens and historic pathways. Outside the courtyard there are historic walking paths, one of which leads to the swimming pool that O'Neill used for his afternoon swims. Historic Black walnut and almond orchards are on site also. Across from the house is the 19th century barn, which is the only structure remaining from the original owners. This barn has been rehabilitated now and serves as a performance venue where, in collaboration with the Eugene O'Neill Foundation, plays are presented at different times of the year. Information about performances can be found on their website at www.eugeneoneill.org. At the far end of the site is a grave marker for Blemie, the O'Neill families' beloved Dalmatian, for whom he wrote a very touching last will and testament.
Besides the various structures and features of the site, the location above the San Ramon valley provides a glimpse into the sense of seclusion and serenity that Eugene O'Neill was looking for.

The 13-acre grounds of the site are accessible from hiking and mountain biking trails in the Las Trampas Regional Wilderness. This area and the park itself are excellent for wildlife and bird watching.
Last updated: July 2, 2020