Design Deliverables - Content and Format Requirements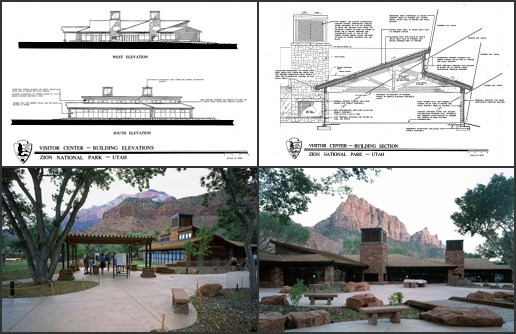 Zion Canyon Visitor Center, Zion National Park, Utah
Planning, design and construction completed in the late 1990's. Selected by National Renewable Energy Laboratory as part of their Exemplary Buildings Program (facilities which demonstrate the best in sustainable design concepts and energy conservation). Design of visitor center uses 67% less energy than a base case building as documented by Department of the Energy's National Renewable Energy Laboratory. The Zion National Park Visitor Center project won seven national awards and one international award for sustainable design. This project won the AIA's Committee on the Environment Award for 2001.
Last updated: March 30, 2022