Places To Go
Carillon Historical Park
From one of our visitor centers, we can provide you with information about one of the park's partners, Carillon Historical Park. There, you can sign up for a tour of Hawthorn Hill (Orville Wright's mansion) or view the original 1905 Wright Flyer III.
The Wright Cycle Company
The fourth bicycle shop operated by the Wrights is the only building remaining as testament to the bicycle business. It is also in this shop in which the Wrights' passive interest in flying turned to active research and development. Designated a National Historic Landmark in 1990. The Wright Cycle Company is located next to the Wright-Dunbar Interpretive Center.
Huffman Prairie Flying Field
Gate 16A, Wright-Patterson Air Force Base
On this 84-acre patch of rough pasture outside Dayton, the Wright brothers learned to control and maneuver their powered machine and taught themselves to fly during 1904 and 1905. Designated a National Historic Landmark in 1990. The Flying Field is located on an active military installation and subject to unannounced closure. Visitors are urged to call 937-425-0008 for field closures.
Wright Memorial
2380 Memorial Road, Wright-Patterson Air Force Base
Adjacent to the Interpretive Center, the Wright Memorial on Wright Brothers Hill is a 27-acre designed landscape honoring Dayton's native sons. The monument, a 17-foot pink granite obelisk, was dedicated on August 19, 1940, Orville's 69th birthday. The monument is steps away from the Huffman Prairie Interpretive Center.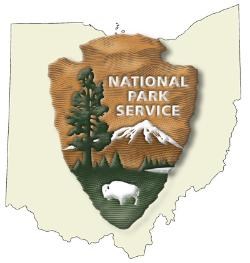 Ohio's National Park Service Sites
If you're in Ohio and you have a few days to spare after your visit to Dayton Aviation Heritage NHP, consider visiting Ohio's other national park sites. Ohio has eight total National Park Service sites with three of them located within 100 minutes from Dayton Aviation Heritage NHP. Learn more about Ohio's national parks and experience your national parks in Ohio!

Last updated: April 9, 2018