Teacher-Ranger-Teacher Lesson Plans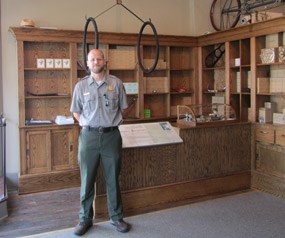 Langston Watras (pictured left) has been an art teacher for the Dayton Public School District for over ten years and one year at Trotwood-Madison School District. He has also worked at photography studios and galleries. During his time as a Teacher-Ranger-Teacher (TRT), here at Dayton Aviation Heritage NHP, Langston's duties included those as an interpretive ranger and instructing children and adults about the Wright brothers' accomplishments & Paul Laurence Dunbar's writings.

"As a Dayton resident and Dayton Public School employee, I believe that it is vital to the city's future that we educate our children about the great developments that have taken place here. If we can get our children to become excited about the people and events in Dayton's history, then we may help them visualize a better future," remarked Langston.
TRT Lesson Plans

You can view the complete and full file of lesson plans (10 lesson plans) from Langston here in the Curriculum Materials section.

Listing of Langston Watras' Lesson Plans:
Airplanes of the Future!
Clay Stamps
Paint a Hero
Family Tree
Homage to Bleriot
Mapping a Neighborhood
Make Your Own Monument
Mood Masks
Printmaking - Landscapes
Rose Window (Radial Designs)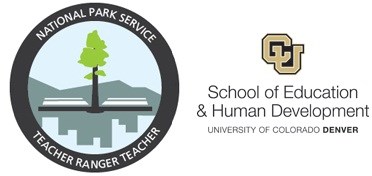 Learn about the Teacher-Ranger-Teacher program at Dayton Aviation Heritage National Historical Park
To learn more about opportunities at the park for Teacher-Ranger-Teacher positions, visit our Professional Development pages.
Last updated: March 25, 2020