Volunteer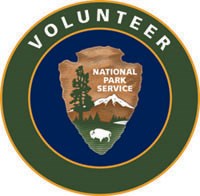 Volunteers In Parks (VIP)
Become part of the VIP program by assisting park staff with interpretive, biological, archeology, or maintenance projects. Every year hundreds of volunteers donate countless hours to Dayton Aviation Heritage NHP! The work done by volunteers at Dayton Aviation Heritage is invaluable to the park, the community and visitors. Individuals or groups can volunteer at any time of the year.

The VIP program began in 1969 when congress passed the Volunteers in the Parks Act of 1969. Read Director's Order #7: Volunteers in Parks, which has more information about volunteering in the national parks.
Current Volunteer Opportunities
The park is looking for volunteers to help staff our three visitor centers. We are looking for volunteers to operate our contact desks and to greet and orient visitors. You will be providing answers to visitor questions, giving directions, starting the films in our theaters, and handling sales material. You will have the opportunity to learn about literary history, early aviation, and the history of Progressive-era Dayton.
We are in search of people who enjoy the challenge of working in a changing environment where every visitor comes with unique perspectives and opportunities to grow. We are looking for people who are self motivated, inquisitive and cheerful; people who find interest in the stories of Paul Laurence Dunbar and Wilbur and Orville Wright. The park is looking for people who want to learn about U.S. history and have the desire to share that knowledge with others.
If you are interested in working in a dynamic, changing environment, please contact the park's VIP Coordinator, Ryan Qualls at 937-225-7705, by e-mail or by writing to Dayton Aviation Heritage National Historical Park, 16 S. Williams Street, Dayton, Ohio 45402. Help us preserve and interpret the history of this great land so that we can tell these stories to a broader audience.
---
(VIPs) show their support by donating valuable time that allows park staff to run a number of programs that would be impractical or impossible without volunteer assistance.
Last updated: February 2, 2023