Reconciliation, Commemoration, and Preservation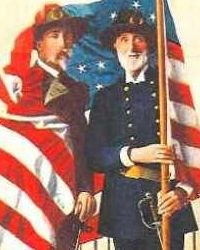 In the wake of the bloodiest, most destructive war of the century, the North and South sought political and cultural reconciliation. Soldiers on both sides sought to reconcile with former enemies by recognizing and commemorating their shared sacrifice. The Reconstruction-era goal of equality for Americans of color was largely abandoned by white Americans.

The varied efforts at commemoration and preservation by succeeding generations illustrate society's evolving values and views on the Civil War.
Last updated: April 23, 2015