The Military Experience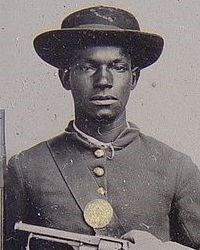 The battles and campaigns of the Civil War were waged over four years across a front spanning 2,000 miles. Leaders on both sides improvised and innovated, trying to achieve a decisive battlefield victory. New technologies forced changes in tactics that evolved warfare and transformed the experience of soldiers in the field and navies on the waters.

Despite the massive military effort and the innovations on both sides, ultimately it became clear that the Civil War would not be settled on the battlefield alone. Military victories could not resolve a conflict between two sides mobilized against one another politically, socially, philosophically, economically, and emotionally.
Last updated: April 23, 2015