Island Facts: Santa Cruz Island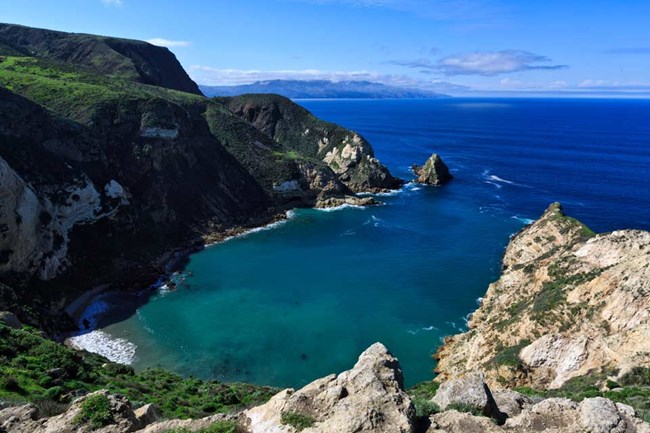 Located in Santa Barbara County.


Twenty miles from Ventura.


Santa Cruz is California's largest island, almost three times the size of Manhattan. Approximately 24 miles long and up to six miles wide; 96 square miles; 62,000 acres; 77-mile shoreline.


Average rainfall-20 inches. Temperature range-20° F to 100° F.


Diablo Peak (Devil's Peak) is the tallest peak on the Channel Islands at 2,450 ft.


Painted Cave is one of the largest known sea caves in the world.


Santa Cruz has the greatest number of plant and animal species of all the Channel Islands, including over 60 endemic, or unique, species.


The island scrub-jay is only found on Santa Cruz Island.


In spring 2006 Santa Cruz Island was home to the first bald eagle chick to hatch unaided by humans on the Channel Islands in over 50 years.


Last updated: April 27, 2016