Island Facts: Anacapa Island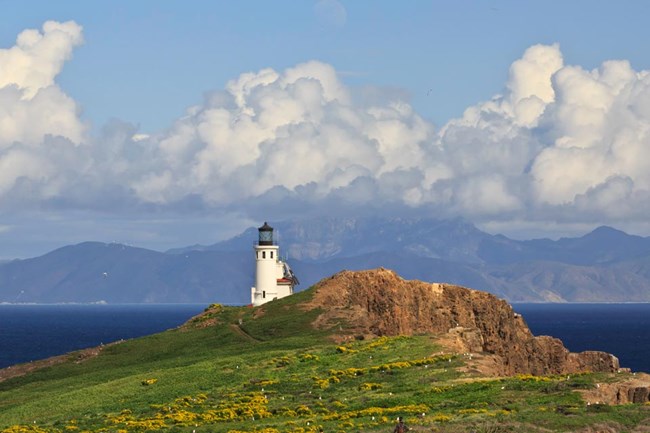 Located in Ventura County.


Fourteen miles from Ventura.


Five miles long and 1/4 mile wide.


Average rainfall is between eight and thirteen inches per year.


Supports 265 species of plants, including two found only on Anacapa and 20 found only on the Channel Islands.


The Anacapa deer mouse is only found on Anacapa Island.


West Anacapa is home to the largest breeding colony of California brown pelicans.


Scripps's murrelet colonies are recovering following rat eradication in 2002.


Frenchy LeDreau lived at Frenchys Cove from 1928 to 1956.


The Anacapa lighthouse, turned on in 1932, was the last permanent lighthouse built on the West Coast.


Harbor seals and California sea lions rest and breed on the island.


Home to 30 sea caves.


Last updated: April 26, 2016