Hiking Santa Cruz Island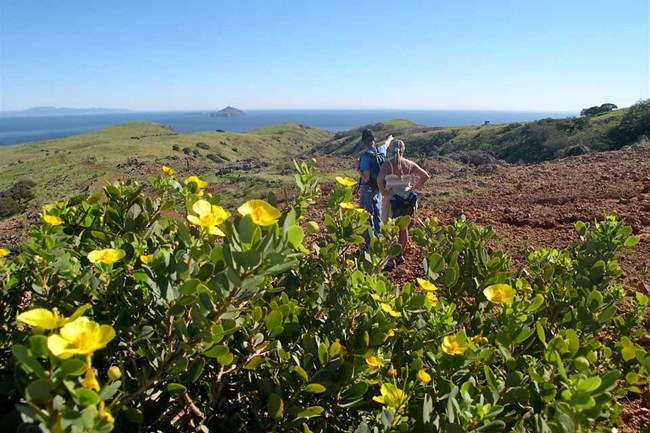 Several trails and roads traverse eastern Santa Cruz Island, providing visitors with spectacular hiking opportunities. These trails and roads range from the maintained, relatively flat, signed trails of Scorpion Valley to the unmaintained, rugged, mountainous paths of the Montañon area.
While visitors may explore the national park property on Santa Cruz Island, no hiking is allowed beyond the national park boundary onto The Nature Conservancy property. The boundary is the property line (marked by a fenceline) between Prisoners Harbor and Valley Anchorage.
For private boat landing information on The Nature Conservancy property, please visit Boating.

Santa Cruz Island Hiking Map and Guide
Santa Cruz Island Interpretive Guide
Learn about the natural and cultural history of Santa Cruz Island.


These files require Adobe Reader.


Last updated: November 30, 2020