Eating & Sleeping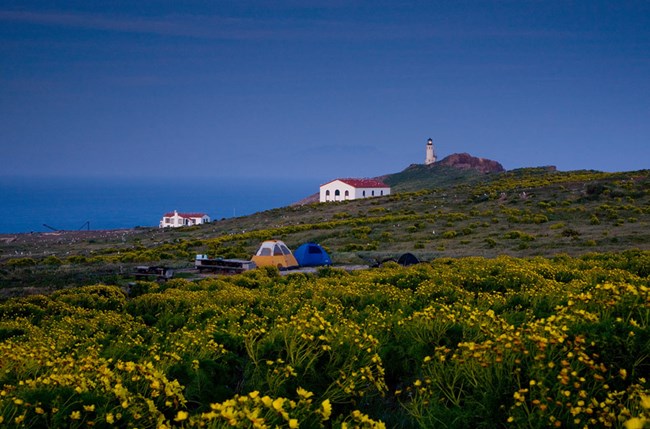 There are NO services or lodging on the islands. Visitors must bring all their own food and water (potable water is available in the Scorpion Canyon campground on Santa Cruz Island and the Water Canyon campground on Santa Rosa Island). A limited amount of food and drink is available on the concessionaire boats.
For lodging and restaurants in Ventura, Oxnard, and Santa Barbara contact:
Primitive camping is available year round on all five islands in Channel Islands National Park in National Park Service-managed campgrounds. There is currently one established campground on each island: above the Landing Cove on Santa Barbara, on the east islet of Anacapa, at Scorpion Ranch on Santa Cruz, at Water Canyon on Santa Rosa, and above Cuyler Harbor on San Miguel. No camping is allowed on The Nature Conservancy's western 76 percent of Santa Cruz Island. Limited backcountry camping is available on Santa Cruz and Santa Rosa Islands. Please visit Camping for more information.
Last updated: July 28, 2020