Laws & Policies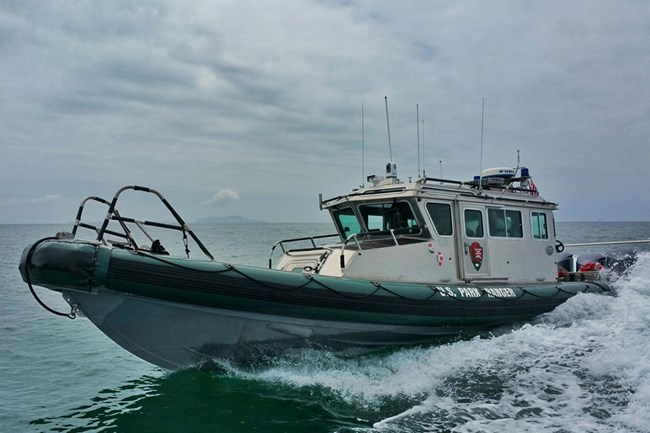 Regulatory Information

There are a number of Federal and State laws and regulations that protect Channel Islands National Park and the people who visit here. Visitors to the park are responsible for knowing and abiding by those rules. This webpage is intended to help people learn about the rules that protect their park. Further information is available in publications such as the park's newspaper and from park rangers at headquarters and on the islands.
Here are highlighted some of the most important rules you need to know. The links below will take you to sources of further detail on those and all the other regulations:
Everything is protected.
As in all national parks, do not feed, collect, disturb, or harm park wildlife, plant life, or other natural and cultural features.
Hike only on designated trails.
Hikers must stay on established trails on Anacapa, Santa Barbara, and San Miguel Islands.
Remove your garbage and secure your food.
Pack out what you pack in, including your garbage. Also, secure your food and trash from birds and animals at all times.
No fishing within marine reserves.
Marine protected areas, including marine reserves and marine conservation areas, are found throughout the park, marine sanctuary, and state waters. Within these areas it is unlawful to injure, damage, take, or possess any living, geological, or cultural marine resource. Limited harvest is allowed in marine conservation areas.
No pets.
Pets are not allowed on the islands. Domestic house pets can carry diseases that could harm the rare island fox or other animals that are unique to the islands. Service animals are welcome in the mainland visitor center. Service animals will be allowed on the islands when they have satisfied a protocol of vaccination, parasite prevention, and health exam to ensure they will not compromise the health of island species. For more information, visit Service Animals.
No campfires or charcoal fires.
Due to extreme fire danger, no campfires or charcoal fires are permitted on the islands. Use only enclosed gas campstoves for cooking.
Smoking (including electronic cigarettes) is not permitted except in designated areas.
Please take cigarette butts off the islands with your other trash.
No personal watercraft.
Personal watercraft such as jet skis are not allowed in park waters.
No landing on offshore rocks.
Landing is not permitted on offshore rocks and islets.
Each island has specific closures.
San Miguel: Waters around Point Bennett are closed to protect pinnipeds. The shoreline is closed to landing except at Cuyler Harbor.
Santa Rosa: To protect wildlife, the beaches at Sandy Point are closed year round. From March 1st to September 15th, Skunk Point back beaches and sand dunes are closed. Please remain on the wet sand (below mean high tide) or the road throughout this area.
Santa Cruz: The shoreline between Arch Point (northwest of Scorpion Anchorage) and the east boundary of Potato Harbor is closed to landing to protect nesting seabirds.
Anacapa: West Anacapa Island is closed to protect nesting pelicans. The waters on the north side of West Anacapa Island are closed most of the year to protect nesting pelicans as well. Middle Anacapa is closed except for ranger-led tours.
Santa Barbara: The shoreline is closed to landing except at the Landing Cove.
Certain items are prohibited on the islands.
Plastic grocery bags (single-use carryout bags) are prohibited on lands within Channel Islands National Park. Discarded or accidentally released lightweight plastic grocery bags pose health and environmental risks to threatened and endangered marine species.
To help prevent the introduction of nonnative species, protect native species and ecosystems, and reduce safety risks, the following items may not be brought to the park: live or potted plants; soil; cut flowers; firewood or any untreated, unfinished wood (including hiking sticks); corrugated boxes; tools or equipment with attached soil; motorized vehicles; and bicycles.
Firearms prohibited in park facilities.
As of February 22, 2010, a new federal law allows people who can legally possess firearms under applicable federal, state, and local laws, to legally possess firearms in this park. It is the responsibility of visitors to understand and comply with all applicable state, local, and federal firearms laws before entering this park. As a starting point, please visit our state's website: California Bureau of Firearms. Federal law also prohibits firearms in certain facilities in this park; those places are marked with signs at all public entrances.


For more detail on these and other regulations please visit:
For more information regarding park regulations, contact the park's Chief Ranger by phone at (805) 658-5730, by email at Chief Ranger, or by mail at:
Channel Islands National Park
Chief Ranger
1901 Spinnaker Drive
Ventura, California 93001


Last updated: March 17, 2023