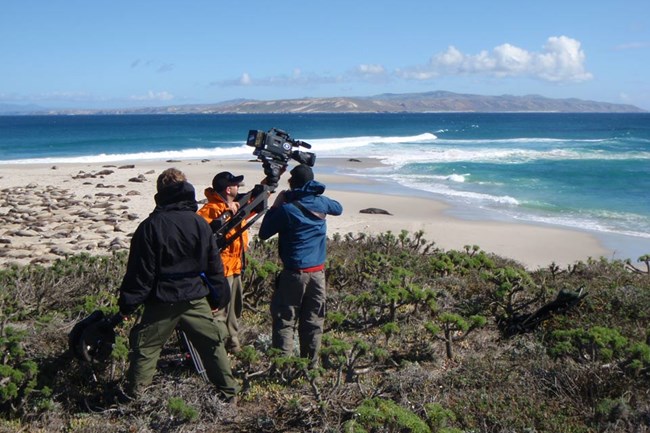 Please note that Channel Islands National Park requires a minimum of two weeks advanced notice to consider and process commercial filming/video and still photography permit applications. This additional time is required due to the logistical complexities and nature of the park.
Applicants can greatly assist in expediting the process by providing a complete application that clearly addresses who, what, when, where, why, and how in direct reference to the proposed activity. In order for the proposed activity to receive due consideration, the applicant must provide sufficient detail. Proof of liability insurance may also be included.
It is recommended that applications be sent via e-mail to the park's Public Information Officer to expedite the process.
Once the digital application has been reviewed and approved, a hard copy of the application with an original signature and the non-refundable application fee must be sent to:
Superintendent
Channel Islands National Park
1901 Spinnaker Drive
Ventura, CA 93001
Applications will not be finalized until the hard copy application containing an original signature and payment of the non-refundable application fee has been received.

Application Forms and Fee Schedule:

Release Forms:
For more information about commercial filming, video and still photography in the park, please contact the park's Public Information Officer by email or phone at (805) 658-5725.