Traffic & Travel Tips
Your journey into Chaco Canyon will take you through private tribal lands. Please be respectful of our tribal neighbors and their livestock and leave no trace of your journey on their lands.

From the north: From US 550, go to mile 112.5 (3 miles SE of Nageezi) and turn onto CR 7900 and CR 7950. Follow signs to the park. There are 13 miles of unpaved road from this direction. Please drive cautiously.

From the south: From Hwy 9, turn onto Hwy 57 (shown on some maps as Hwy 14). There are 21 miles of unpaved road. This is a very rough, rocky, and rutted road. This route is not recommended for RVs. Go slowly over cattle guards and watch for exposed rocks and ruts. This route becomes impassable when wet.

Warning: Numerous visitors have reported that GPS devices are not accurate in the Chaco area. Please use our written directions to avoid getting lost or driving on private property.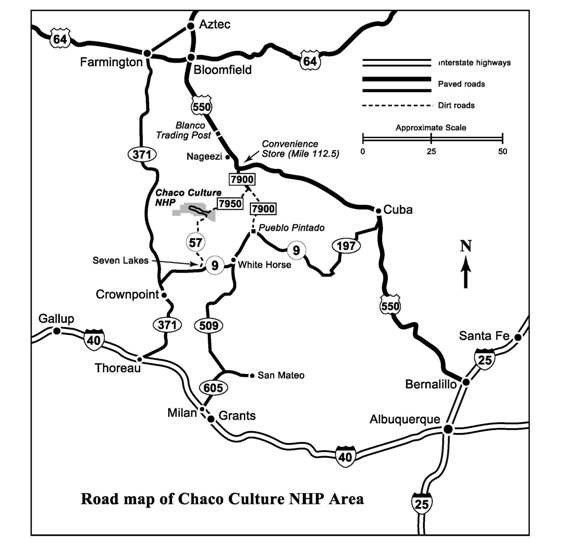 Last updated: July 28, 2023