Traffic & Travel Tips
CLOSED: Hwy 57 (North section) from Blanco Trading Post (on US 550) is permanently CLOSED at the park's north boundary. Do not take Hwy 57.
From US 550, go to mile 112.5 (3 miles SE of Nageezi) and turn onto CR 7900 and CR 7950. Follow signs to the park.
OPEN: Hwy 57 (South section) - shown on some maps as Hwy 14 - is OPEN from the park boundary south to Hwy 9 (paved). There is 20 miles of rough dirt road. Not recommended for RVs. Go slow over cattle guards and watch for rocks and ruts.
Warning: Numerous visitors have reported that GPS devices are not accurate in the Chaco area. Please use our written directions to avoid getting lost.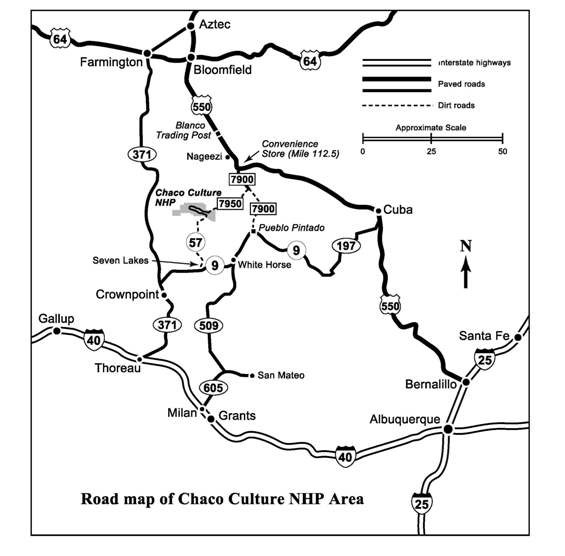 Last updated: March 17, 2015