Hiking Trails
There are four backcountry hiking trails in Chaco Culture National Historical Park: Wijiji Trail, South Mesa Trail, Pueblo Alto Trail, and Peñasco Blanco Trail. Wijiji Trail is the shortest at 3 miles (5 km) round-trip. The South Mesa Trail is an approximately 4 miles (6.5 km) loop leaving from the Casa Rinconada trailhead. The Pueblo Alto Trail is a 5.5 mile (9 km) loop - this is the most popular hiking trail due to the mesa-top aerial view of Pueblo Bonito! The Peñasco Blanco Trail is the longest backcountry hike at 7.5 miles (12 km) round-trip. Please talk to a park ranger at the visitor center for more information about each of these hikes. Whichever trail you choose to take, it will provide you with a rare opportunity to experience the sweeping vistas of the mesa landscape and see the impressive Chacoan Great Houses and roads, as well as help you to understand the scope and extent of the Chacoan world.
Backcountry hiking trails require each group to sign in; these sign-in sheets are available at each trailhead. Trails are open during
standard park hours
; please leave enough time to complete your hike before the loop road closes each night.
A comprehensive trail guide booklet to all of these trails is available for $3.00 at the
visitor center bookstore
.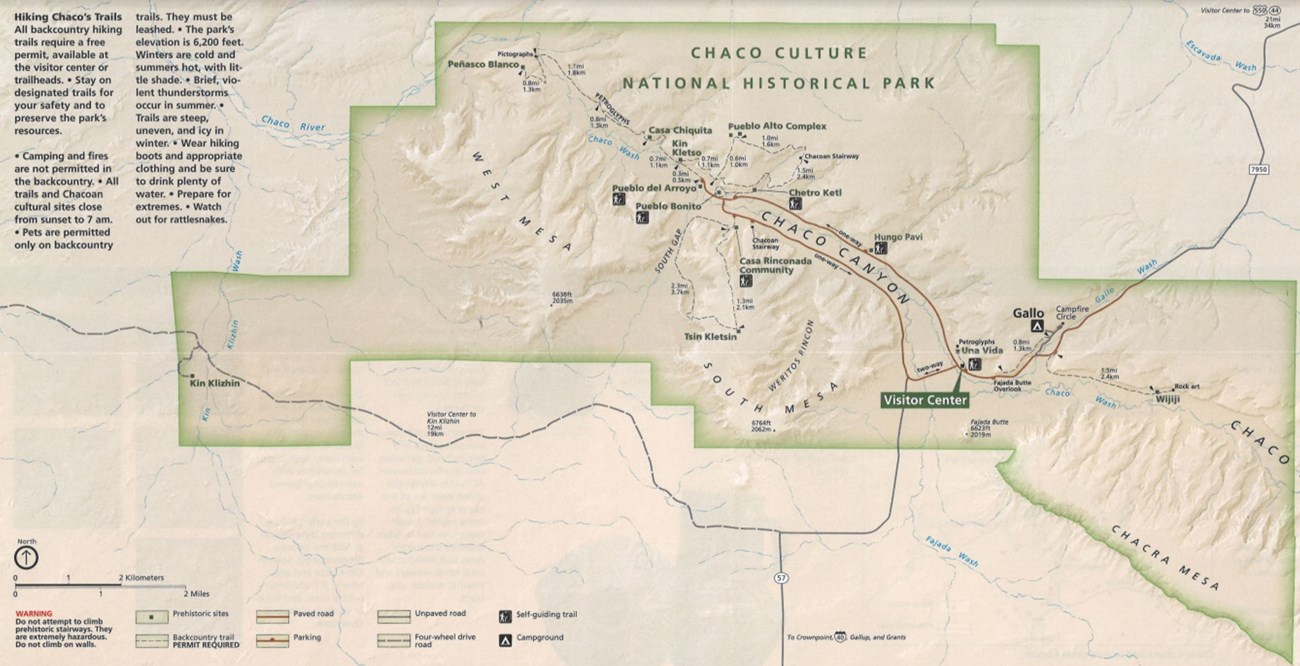 Last updated: April 7, 2023