Volunteer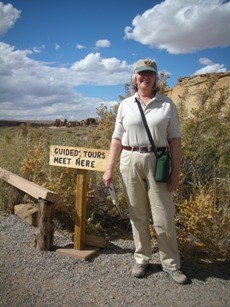 Each year, volunteers contribute more than 8,500 hours to Chaco Culture National Historical Park (NHP) through the Volunteers In Parks and Student Conservation Association (SCA) programs. Volunteers are involved in virtually every aspect of park operations. Some work full-time, while others may work one day a week or even for a few hours on a special project. Visitors, residents, families, school groups, scouts, clubs, and businesses-people just like you-help care for the trails, campground, museum, visitor services, library, office, and resources management. By sharing your specialized expertise you can help to protect and preserve the park resources.
For more information or to find out about current volunteer opportunities in Chaco Culture NHP, check our Volunteer Opportunities page, visit www.volunteer.gov/gov, or call the park's Volunteer Coordinator at 505-786-7014.
Once you have completed the online application process from the above website, your application will be reviewed by the volunteer coordinator and passed on to the appropriate supervisor who will contact you if are being considered for a volunteer position. If selected, more information about the job appointment, uniform, etc. will be sent to you by the volunteer coordinator.
You may also want to consider applying to the Student Conservation Association (SCA). They offer a Resource Assistant Program that places volunteers in land management agencies, including the National Park Service.
Chaco has been recognized as an International Dark Sky park and has an observatory and an active astronomy program. If you have knowledge of astronomy and would like to share that knowledge in one of the country's premier night sky vistas as a volunteer, contact the park.
If you are interested in finding out about volunteer opportunities in other National Parks or other government agencies, visit www.volunteer.gov/gov. View Volunteering in America, a federal website, to get the big picture on volunteerism nationwide, including how many people volunteer in your state.
Thank you for your interest in Chaco Culture National Historical Park!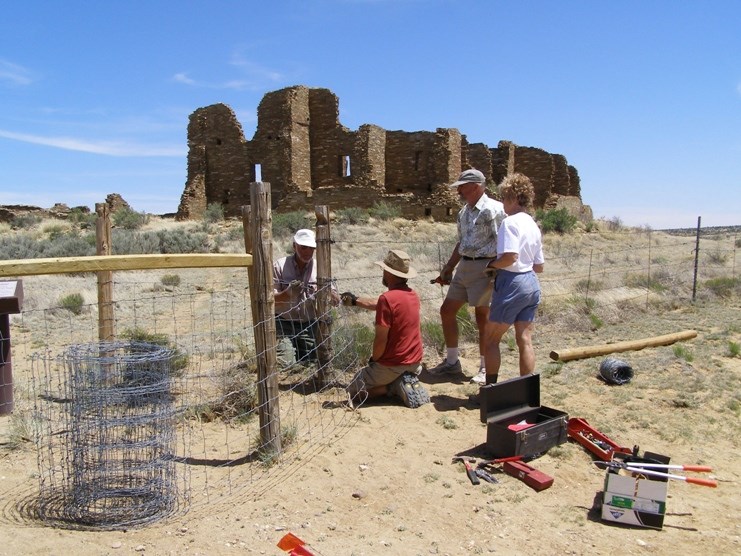 Last updated: August 5, 2015