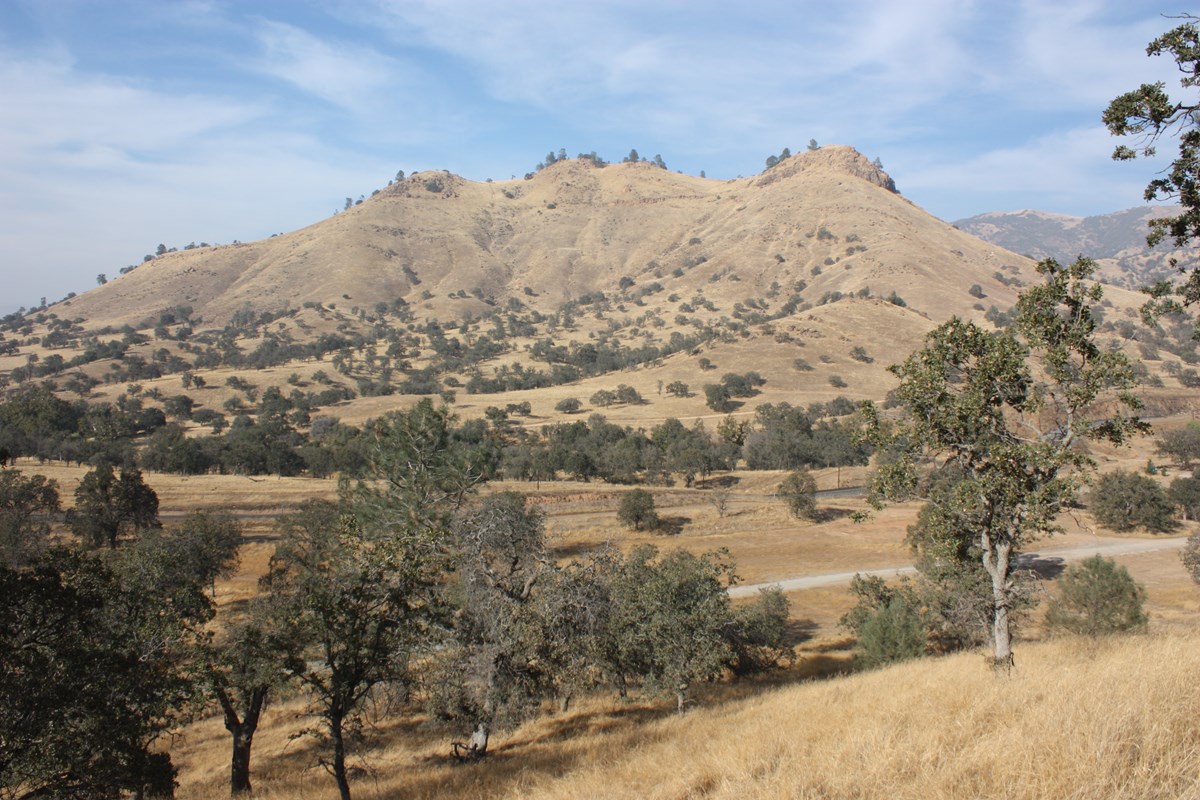 In addition to the visitor center that tells the story of the farmworker movement and the peaceful memorial garden where César Chávez and his wife Helen are buried, a natural landscape of grassland and blue oak woodlands surrounds the monument. Most of the monument's 117 acres is actually part of this landscape: Gently sloping hills scattered with gnarled blue oaks and views of surrounding mountains contribute to the sense of peace, respite, and refuge that residents and visitors find here.
The monument, also known as Nuestra Senora Reina De La Paz (Our Lady Queen of Peace) or simply La Paz, offered Chávez a personal refuge. Early each morning he would hike to the top of a hill to meditate and reflect on his work under oak trees and foothill pines, with expansive views toward the surrounding mountains.
La Paz is located at Tehachapi Pass, situated in the Tehachapi Mountains – a transverse range separating the Central Valley of California on the northwest, and the Mojave Desert on the southeast. The area is defined by Tehachapi Creek to the southwest, and a central hill within the site that gradually rises to about 3,000 feet. Most of the monument has an elevation of around 2600 feet.
Explore the links below to learn more about the animals and plants that characterize the natural setting of the monument and contribute to its tranquility.