Park Planning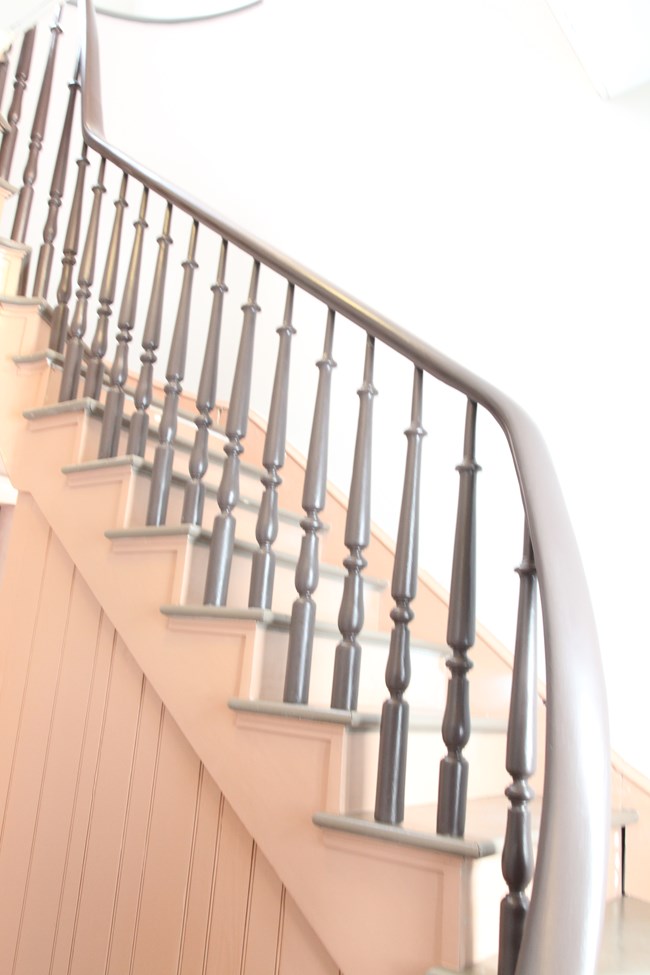 The National Park Service (NPS) and the Association for the Study of African American Life and History, Inc. (ASALH) have been working cooperatively to restore the circa 1870's home of Dr. Carter G. Woodson. The completed site will provide a unique opportunity for visitors to experience the very place where Dr. Woodson lived and worked as he and ASALH brought African American history to life.
Completion of the Carter G. Woodson Home National Historic Site will include a restoration and renovation of historic buildings; development, fabrication, and installation of interpretative exhibits; production and distribution of educational and interpretative materials and other site improvement such as parking, way-finding signs, wayside exhibits and much more.
Thus far, a Historic Structures Stabilization (HSS) project was completed in July 2006. This project secured and stabilized the property for future usage, work completed included but was not limited to the reinforcement of floors, cleaning and removal of debris, replacement of broken window glass and securing areas with penetrative potential. The development of a Historic Resource Study (HRS) was completed in April 2012. The HRS is the primary document used to identify and manage the historic resources in a park. It is the basis for understanding their significance and interrelationships, a point of departure for development of interpretive plans, and the framework within which additional research should be initiated. A Foundation Document Workshop was completed with the NPS and ASALH and the information generated from this workshop is under review for distribution-This meeting was a preliminary management planning tool to identify the purpose, significance, interpretative themes and fundamental resources and values of the site prior to the formation of a comprehensive General Management Plan (GMP), which was completed in January 2012.
REHABILITATION PROJECT (to-date)
Dr. Woodson's home aged and was damaged by two hurricanes and the August 2011 earthquake.
Rehabilitation of the Woodson Home is being done in three phases.
We have completed the first phase, which includes:

Stabilization and bracing of walls to prevent collapse
Major repairs and realignment of the house façade
Permanent stabilization of the Woodson Home
Reconstruction of several rear walls
Reconnection of floor joists with support walls
Limited rehabilitation of two other buildings to limit further deterioration
Temporary rear ramp and restroom

In restoring the home, the National Park Service had to perform important structural repairs while preserving as much of the original fabric as possible.

The Woodson Home façade and rear wing was dismantled brick by brick and piece by piece
Each brick from the façade was removed, numbered, cataloged, and relaid in its exact original location
Specialized rods were added to the frame to the front façade to stabilize the structure. They are carefully hidden to preserve the historic look of the building.
Historic moldings, frames, and decorative pieces were removed, carefully repaired off-site, and reinstalled in their original location.
All of the interior doors, trim, and staircases were intact have been meticulously restored.

We are investing in stabilizing these buildings, preventing further deterioration, and restoring them to be a source of community pride and a place to learn about and share Dr. Woodson's legacy.
We are working expeditiously, but we want to preserve as much of the historic fabric as possible. This is a complicated restoration, and we don't always know what we're going to find as we go through.
FUNDING
Right now we are under a Continuing Resolution and do not yet have the fiscal year 2017 budget or the president's 2018 budget. We are still identifying potential donor resources.
We are committed to have funding in place to complete the restoration of Carter Woodson's home. This is a high priority for both our regional and national leadership.
We are already taking steps to advance phases 2 and 3.
So many people are passionate about this place, and interested in supporting the home and Dr. Woodson's legacy. We are working with the National Park Foundation and partners to explore both federal and private funding to complete the project.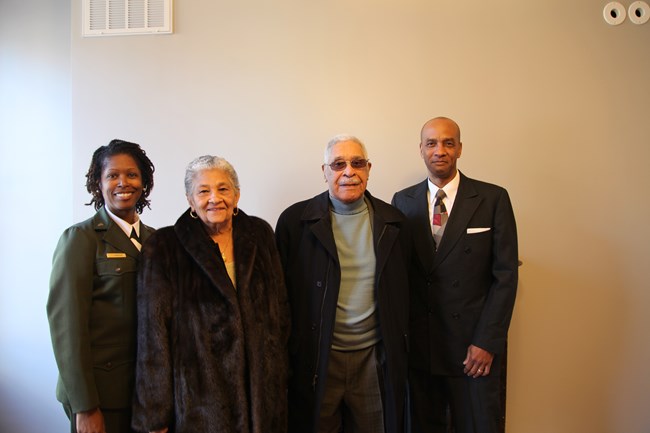 To learn more about each phase of the restoration and rehabilitation of the Carter G. Woodson Home National Historic Site, contact National Capital Parks-East at (202) 690-5185.
Last updated: November 3, 2017