Our Partners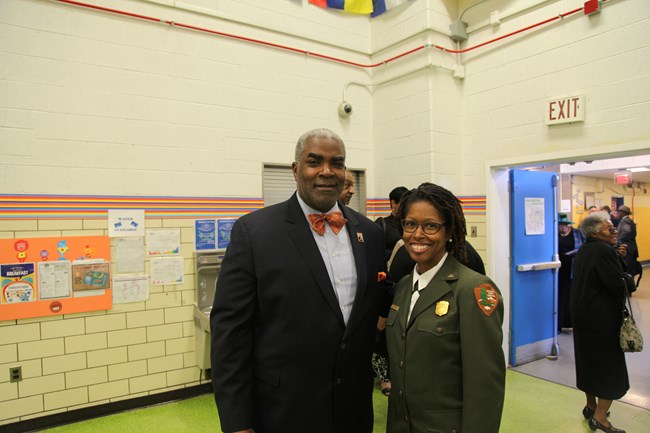 Today, the role of the National Park Service at the Carter G. Woodson Home National Historic Site is to tell the story of Woodson's crusade while preserving his home for future generations.

Preserving the power of place means preserving key features of the historic building.

We look forward to working with partners to share Dr. Woodson's legacy with this community and beyond.

The National Park Service has the responsibility to preserve the places and stories that make up our country's history – for the enjoyment, education, and inspiration of current and future generations.

Our vision for a second century sees beyond the borders of America's 417 national parks – we are committed to partnering with communities to help protect what is special to them, highlight their history, and preserve local places and stories for future generations.

We can't achieve our mission single-handedly. It is only through partnerships with like-minded organizations that we can preserve the past and build a vision for the future.

Together we celebrate the life and legacy of Dr. Carter G. Woodson: we celebrate the people, places and stories that make up the fabric of our country and what makes them personally important to each of us.

As we work on physically restoring the home to its historic character, we are exploring ways to engage more youth in scholarship.

We look forward to making this site a beacon to help us better understand shared history, provide inspiration, and advance the search for historical truth.
Last updated: January 13, 2018