Upper Rattlesnake Canyon to Guadalupe Ridge Loop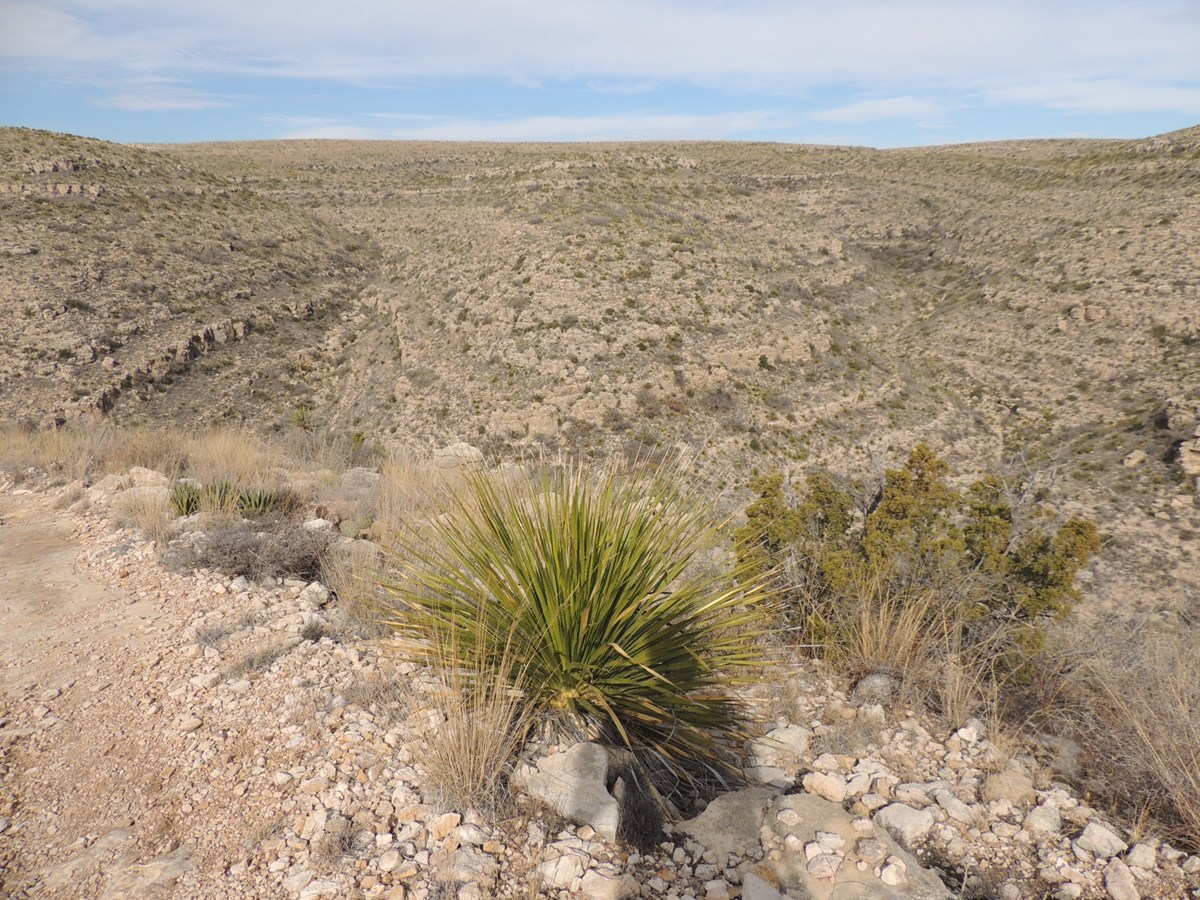 This 4 hour loop is 6 miles (9.6 km) in length with moderate difficulty. The change in elevation along the trail is 670 feet (204 m). It begins approximately .25 mile (.4 km) past interpretive marker #4 on the beautiful Desert Loop Road.
A free permit is required for all overnight use of the park's backcountry which can be obtained at the visitor center during business hours.
Last updated: January 26, 2020