Weather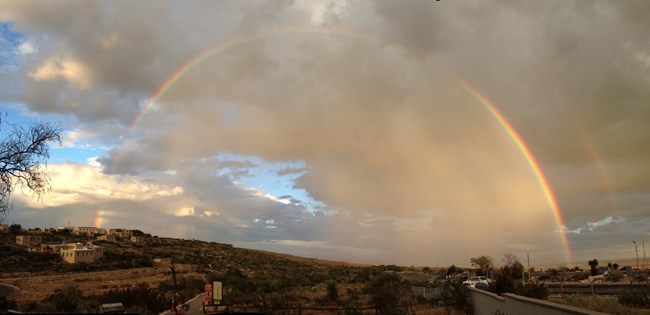 Carlsbad Caverns National Park is located in the Chihuahuan Desert in southeast New Mexico. Summers are hot with temperatures from 90º to the low 100sºF (32º to about 40ºC). On hot days, please use caution. If hiking, bring plenty of water and a cell phone (reception can be spotty in the backcountry), hike early, use sunscreen, and wear a hat.

Windy conditions and mild temperatures are common in early spring (March–May) with frequent rain in late summer/early fall (August–September). This part of the country can also experience cold temperatures in the winter with occasional snow and icy conditions. Most days, the park is enveloped by a gorgeous blue sky with very few clouds, 278 sunny days a year!

Weather forecasts are available from the National Weather Service.

Current weather conditions at Carlsbad Caverns National Park.
Last updated: March 30, 2018