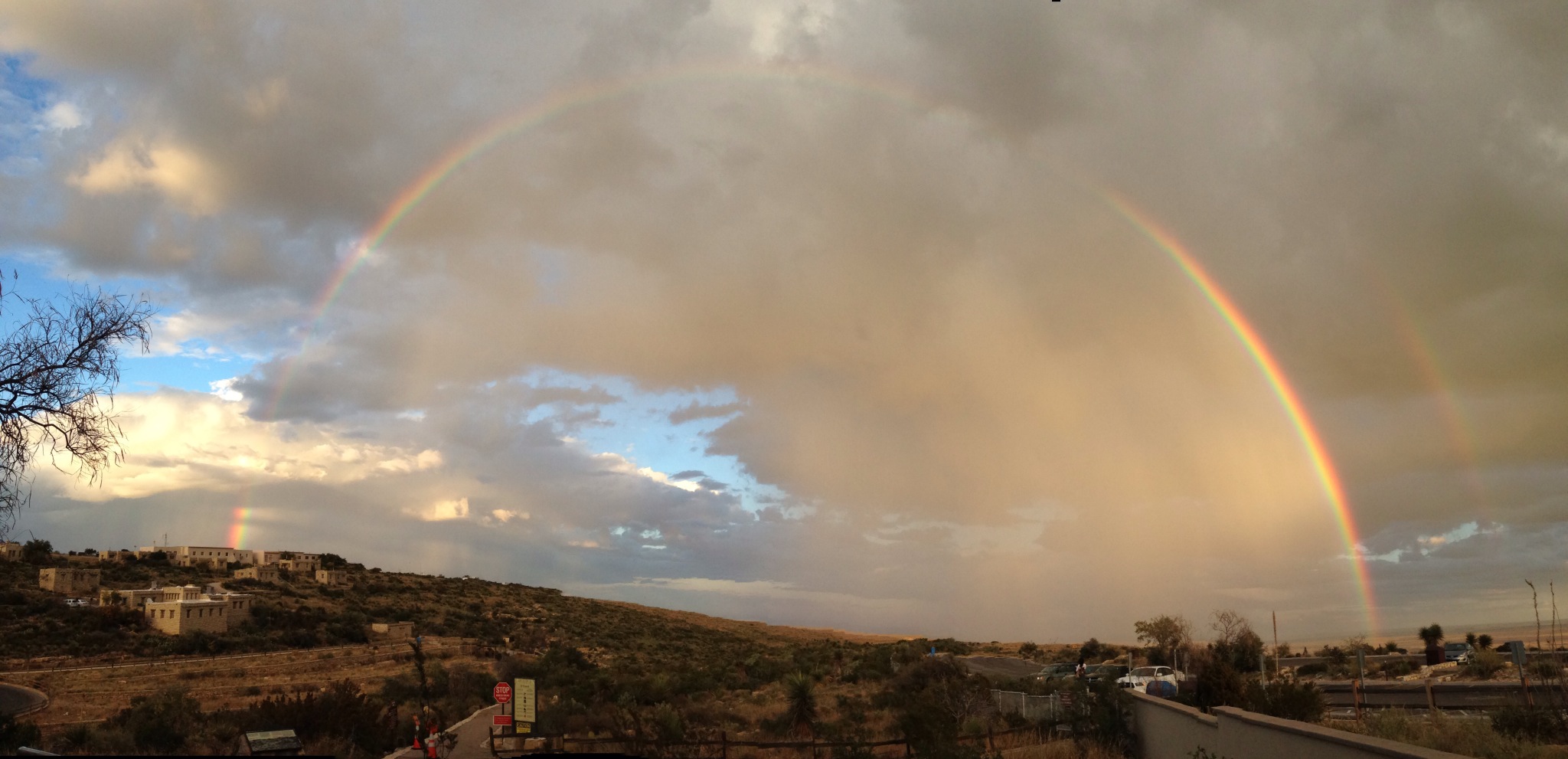 Carlsbad Caverns National Park is located in the Chihuahuan Desert in southeast New Mexico. Summers are hot with temperatures between 90 - low 100s(F). On hot days, please use caution. If hiking, let the viistor center know when you leave and when you are back, bring plenty of water and a cell phone (reception can be spotty in the back country), hike early, use sunscreen and wear a hat.

Windy conditions and mild temperatures are common in early spring (March-May) with frequent rain in early fall (August-September). This part of the country also sees cold temperatures in the winter with occasional snow and icy conditions. Most days, the park is enveloped by a gorgeous blue sky with very few clouds, 278 sunny days a year!
For up-to-date weather conditions, park delays or road closures please watch for alerts on this website or visit the park's
Facebook page
.