Safety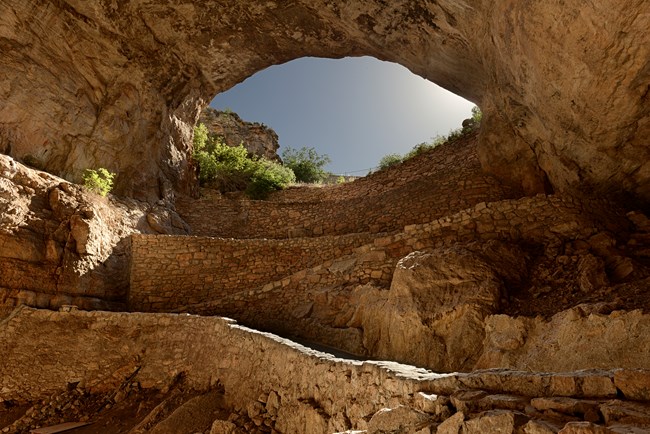 Here are some tips to ensure your trip is the safest it can be:
Take time to ensure that the activity you have chosen is the best one for you. All cavern tours, nature walks, and hikes can be strenuous, so be sure you understand what will be required of you before the acitivity starts. If you are unsure, ask a park ranger to explain the requirements.

Cave and surface trails are uneven and slippery so be sure you have the proper footwear and always look before you step.

Visitors under the age 16 must be accompanied by an adult, age 18 or over.

All cave tours require that you wear shirts and shoes.

Metal framed backpacks or backpacks that extend above the shoulders or of a length that extends below the hips are prohibited (e.g. trekking backpacks).

Walking sticks and canes are permitted on cave tours if medically necessary.

Smoking is not permitted in the cave, at the cave entrance, or inside any of the facilities.

Do not approach or feed animals. All animals in the park are wild and feeding them harms their health. All animals can be dangerous, even the most harmless looking deer, squirrel, or raccoon.

Be aware while driving. Numerous animals such as deer, sheep, and javelina are often visible along the sides of the road. Make sure to use extra caution while driving as these animals may walk into the roadway.

When hiking, always tell others where you are going and the approximate time you are returning.
Report any hazards or suspicious activity to a park ranger right away.
Last updated: April 24, 2018