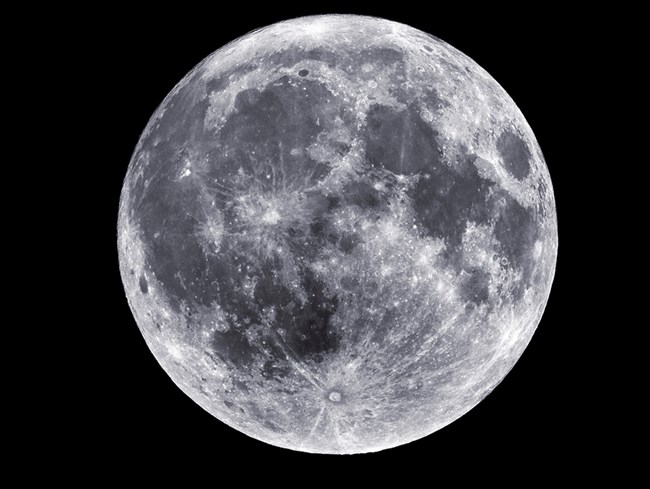 Star Walks and Moon Hikes
---
Program dates will be listed here when they are scheduled.
---
These programs are suitable for all ages, but be prepared to hike 1/2 mile (0.8 km) for Star Walks and 1.5 miles (2.4 km) for Moon Hikes on a rugged desert trail with elevation change of 200 feet (61 m). Although this program is free, attendance will be limited to first-come, first-served with a maximum of 25 participants. Please register for this program at the information desk in the visitor center on the day of the program. Registration may be available at the evening's Bat Flight Program. Ask a ranger for more details.

All hikes will begin after the Bat Flight Program. Meet the rangers at the park sign next to the visitor center at the designated time of the night's program.

Dress comfortably with comfortable shoes. No open-toed shoes and we recommend long pants on the Star Walks. Long pants are required on the Moon Hikes. Bring water and a snack. For the Star Walk, bring a blanket or towel to lie on.

Please bring a red light flashlight or red light headlamps. Rangers will provide red light headlamps if you do not have any.

The program may be canceled due to inclement weather.