Plan Your Visit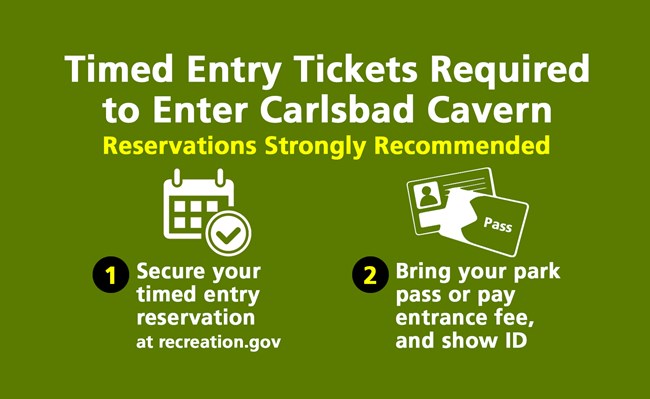 Timed Entry Tickets Required to Enter Carlsbad Cavern
Reservations are strongly recommended and can purchased online or by calling 877-444-6777.
Reservations are only for selecting the entry time.
Upon arrival at the visitor center, entrance tickets must be purchased.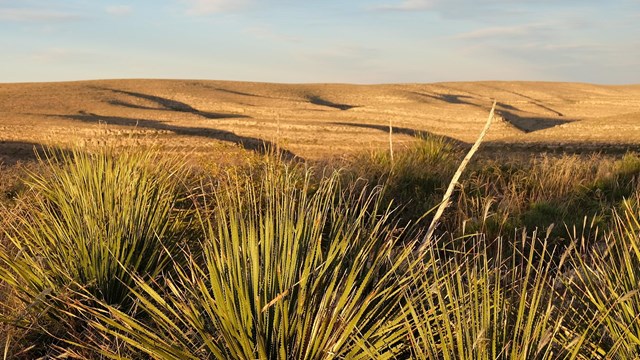 Basic Information
Operating hours, fees, weather, pets, and more.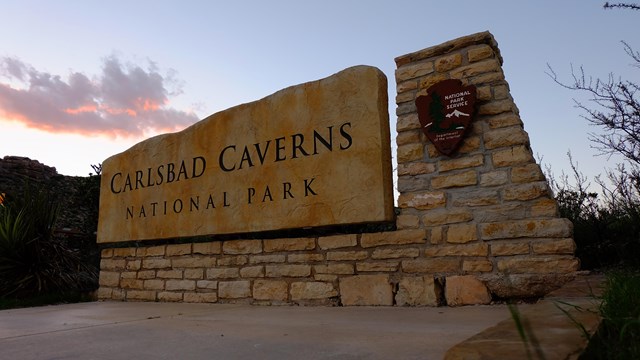 Directions & Transportation
How to get to the park.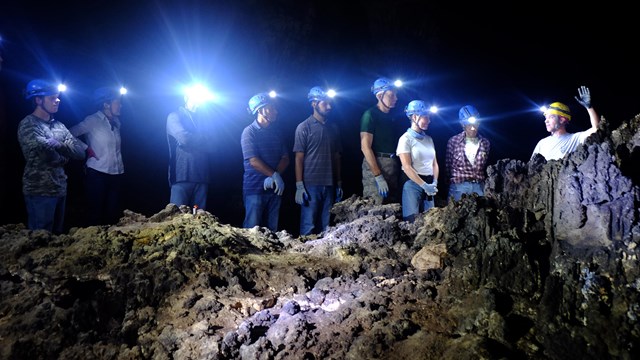 Things to Do
Ranger-guided tours, bat flight program, and more.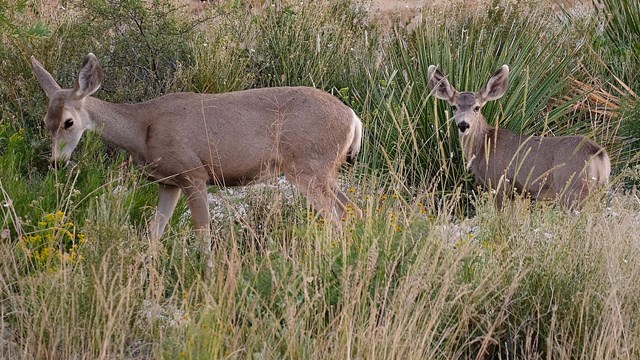 Safety
Important information for a safe visit to Carlsbad Caverns.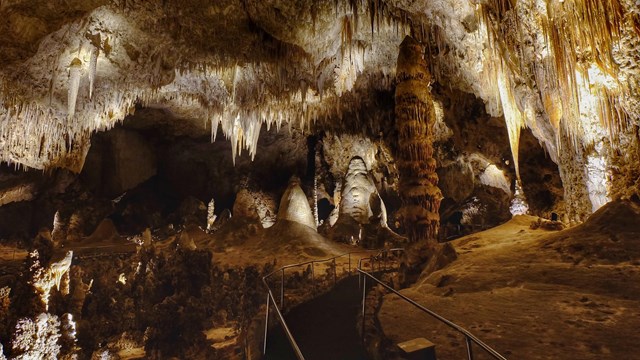 Accessibility
General information about accessibility at Carlsbad Caverns.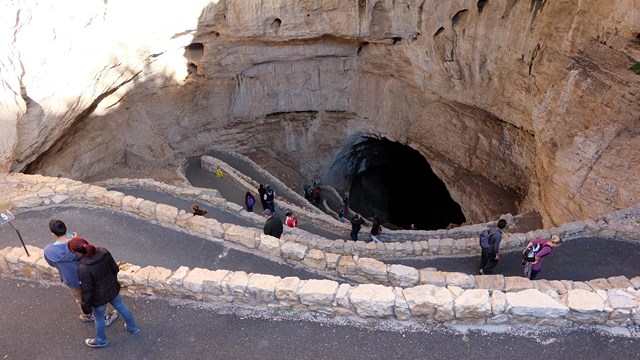 Things to Know Before You Come
What to bring, weather and climate, and more.


Last updated: June 23, 2023