Fourth Grade Program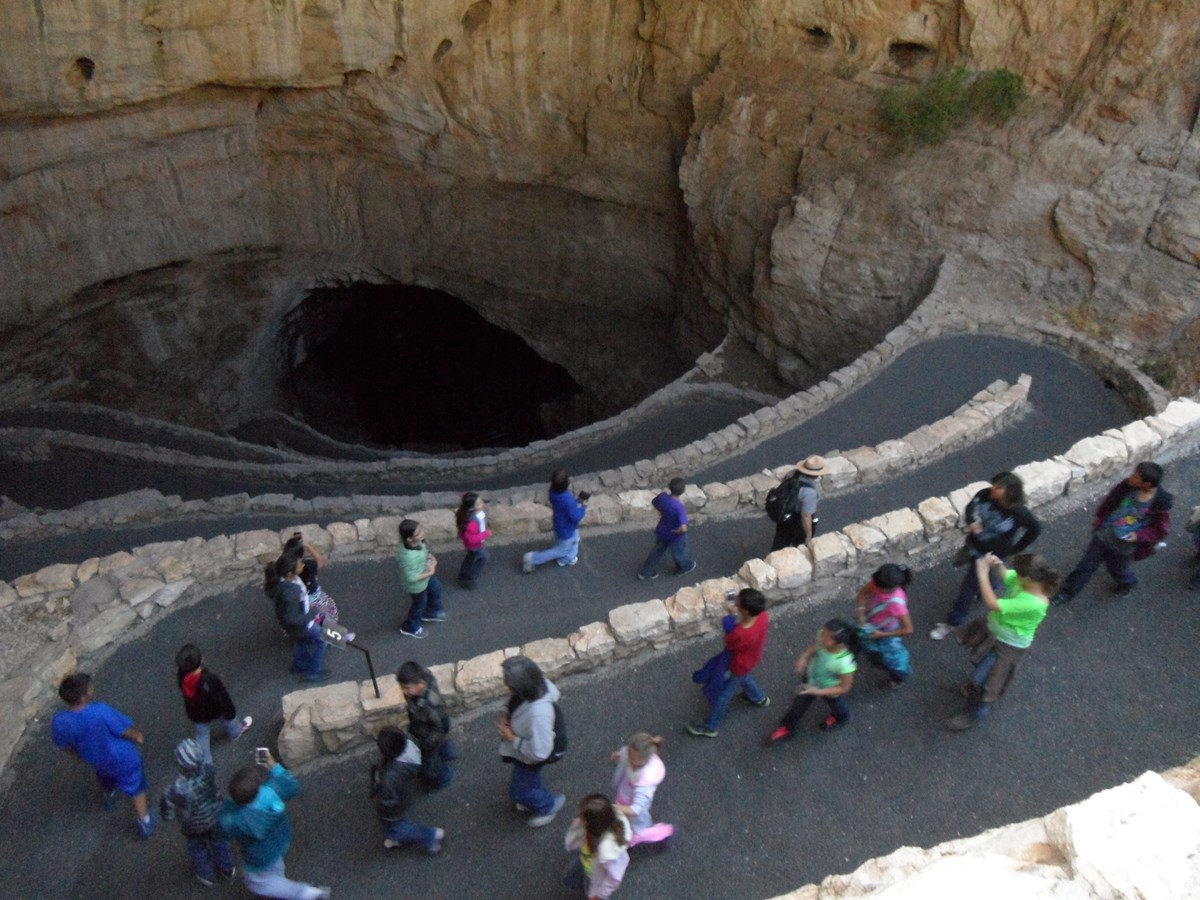 This educational program will provide an overview of habitat types with specific emphasis on cave systems, local wildlife, bat biology, basic geology, identifying types of formations, as well as to early human history and exploration of Carlsbad Caverns. Students will engage in hands-on learning activities and exercises that will be challenging, yet fun and rewarding. The students will need to be at the park for approximately 3.5 hours to participate in this program. The fourth grade program has been developed to meet New Mexico Academic Standards and the CORE Standards.
Fourth grade teachers interested in hosting a ranger program for their class should contact the Carlsbad Caverns National Park Education office at (575) 785-3127 between 8:00 a.m. and 4:30 p.m., Monday through Friday. This program is offered throughout the school year, but must be scheduled at least three weeks in advance. This program is intensive and tends to fill up fast in the spring, so don't wait!
Last updated: February 24, 2015