Park Store


Western National Parks Association (WNPA) is a nonprofit education partner with the National Park Service. WNPA supports more than 70 parks across the west, developing products, services, and programs that enrich the visitor experience.

Since 1938, WNPA has worked to connect new generations to parks in meaningful ways. They do this by making educational materials available to the public in their stores. Merchandise includes books, journals, educational games and t-shirts, junior ranger items, bookmarks, and posters that help tell the story of each park.

They also work closely with the park's interpretation and education program to support special events, activities, and programs. In addition, they fund scientific research to help advance the management, preservation, and interpretation of national parks.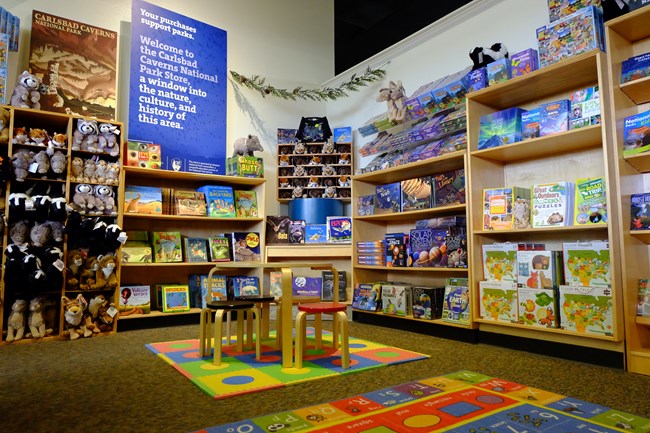 Online Park Store
A selection of products are available on the
online national park store
.
Sales from the park store help with visitor services and educational programs at Carlsbad Caverns National Park.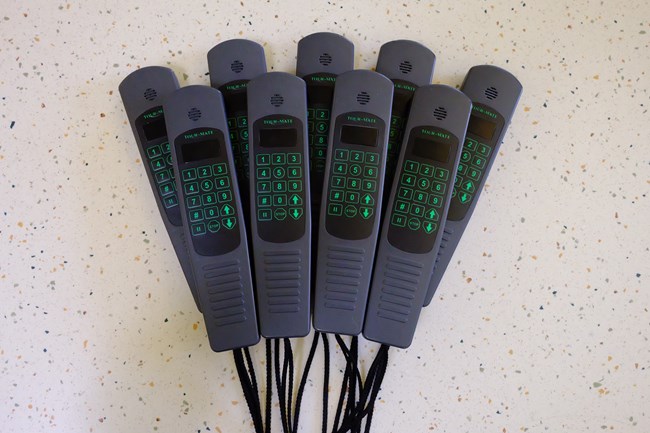 Audio Guides
Please inquire about the very informative audio guide that is available to rent for $5 per day at the WNPA store in the visitor center. You may listen to this audio tour as you walk through the cavern, stop-by-stop, listening to information about the cavern that is interesting and educational. Available languages include English, Spanish, German, Japanese, and Mandarin Chinese. A children's version is also available in English.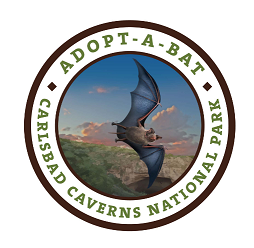 Adopt-A-Bat Program
The Adopt-A-Bat program is intended to raise awareness about bats and threats to their survival.

Proceeds from this program generate funds to support scientific research about bats, park conservation efforts, and interpretive/educational programs about bats.

A donation packet is $10 and includes:
Bat Facts–a one-page brochure highlighting facts about bats

3" vinyl sticker logo

A bookmark that proudly says "I Adopted a Brazilian Free-Tailed Bat at Carlsbad Caverns National Park"

Certificate of adoption that symbolically shows that you have adopted a bat
To Adopt-A-Bat, visit the Carlsbad Caverns National Park Store in the visitor center, order by email Adopt-A-Bat@wnpa.org, or call 575-785-1085.
You may contact Western National Parks Association's Carlsbad Caverns Store at 575-785-1085 or cave@wnpa.org.

Check out their Instagram site at instagram.com/wnpa_cave.

Last updated: March 10, 2022