Virtual Passport Stamp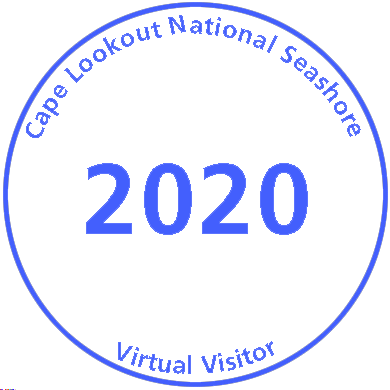 Can't make it to the park for your Passport Book stamp? Well, you can see the park, including some hard to reach areas like Portsmouth Village, by following the links below.
Watch a short Podcast

to learn more about the Sea Turtles of Cape Lookout or the Wild Horses of Shackleford Banks.
Portsmouth Village has a well deserved reputation for being "mosquitoey" (the word the villagers used to mean "full of mosquitos"), avoid the biting insects and take a virtual tour of the Village while listening to the stories of the village as well as the voices of residences through recorded oral histories.
When you've finished your visit, you can copy and print out the virtual visitor passport stamp for your book. To make it fit your passport page -- print it as a 1.25" x 1.25" image.
Last updated: April 18, 2020