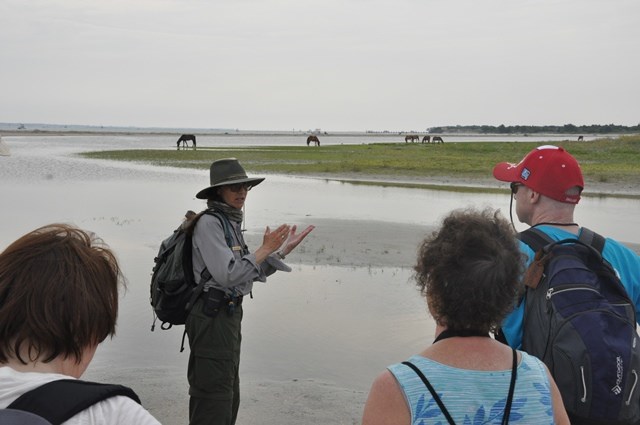 Join a Park Ranger on a trip to Shackleford Banks to get an in-depth look at wild horse behaviors and the management practices needed to maintain a wild horse herd.
For Program Information
Call Cape Lookout National Seashore at 252-728-2250 ext. "0" or send us an e-mail. We're happy to give you more complete driving directions, a park site bulletin with a map, and answers to your questions.