Storm Watch

Storms--whether a coastal storm, nor'easter, tropical storm, or hurricane--are a part of living along the coast. Storms can affect the park with overwash, erosion and closures. The park will issue news releases on the storm(s) and any possible impacts to the islands and park operations.
Before, during, and after a storm, please monitor this page as well as our social media account on
Facebook
and
Twitter
, and our
Current Conditions
page for information about park conditions.
Before & After Satellite Imagery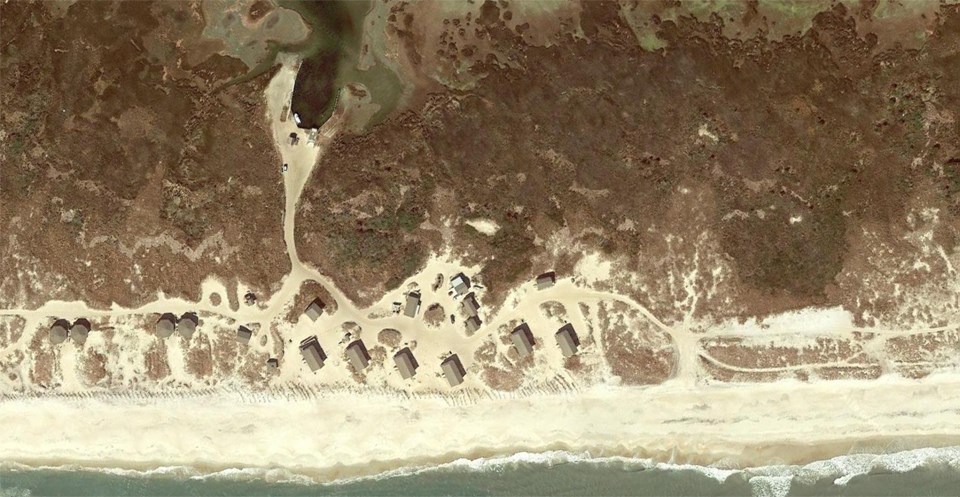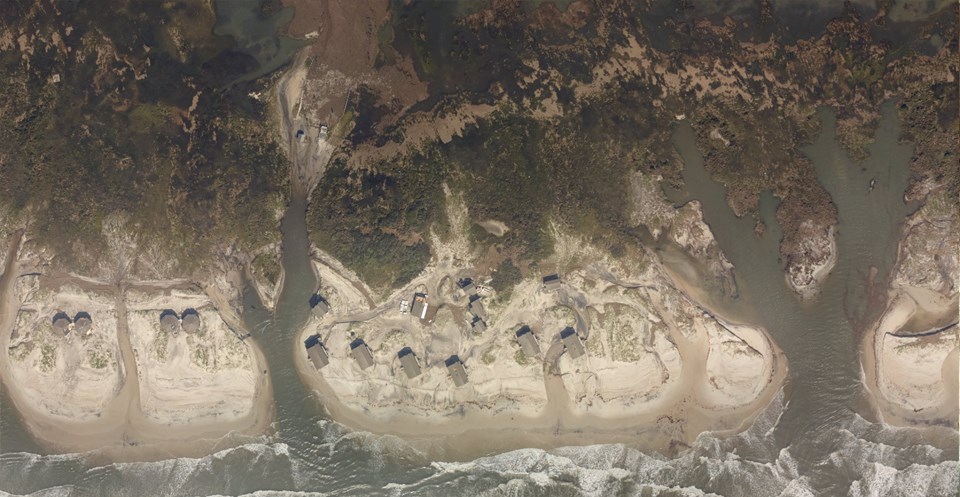 Long Point Cabins Before
/ Image Credit: Google Maps
Long Point Cabins After
/ Image Credit: NOAA
---
---
Wild Cows on North Core Banks
Images are of when we first spotted the one cow in September, a photo gallery of images taken of the roundup efforts on November 21 & 22 (including one of all three cows dashing away after being released on their home range) and finally a video of the ferry as it leaves North Core Banks for the mainland carrying the cows and the equipment.
---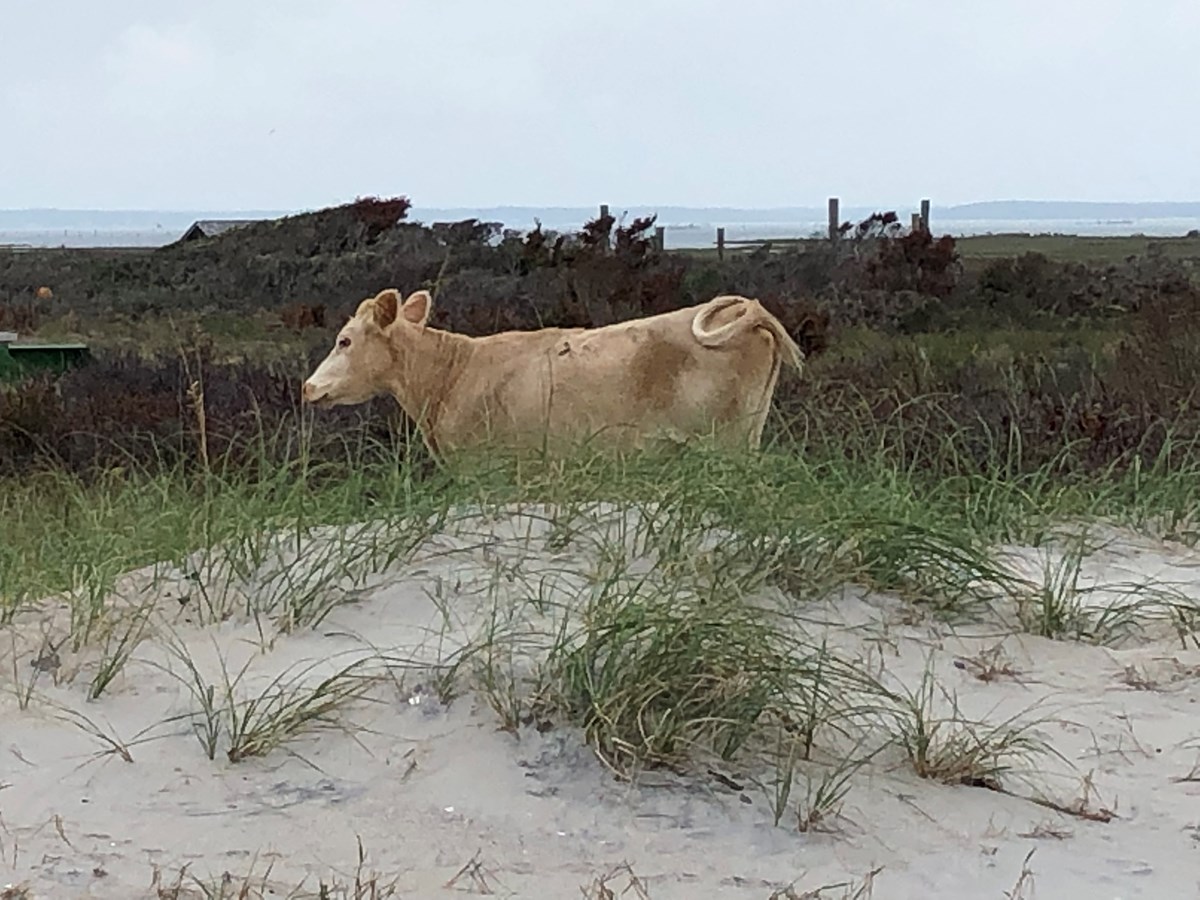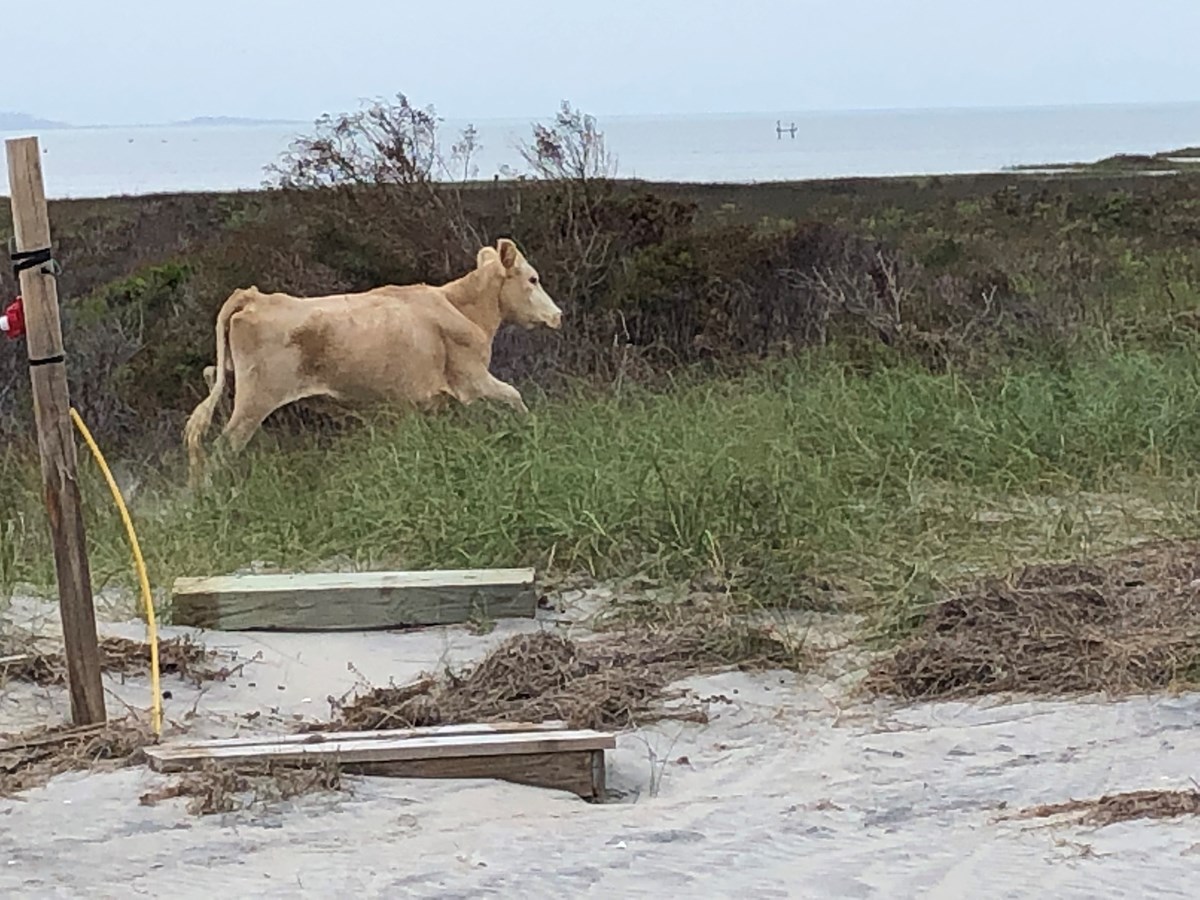 Transcript
No Narration -- only ambient sounds in video
Visit our keyboard shortcuts docs for details
Duration:

19 seconds
The 3 wild cows that were swept from their home range by the storm surge during Hurricane Dorian over to North Core Banks in Cape Lookout National Seashore, were rounded up and returned by ferry to the mainland to be reunited with their herd.
Last updated: December 12, 2020