Storm Watch

Storms--whether a coastal storm, nor'easter, tropical storm, or hurricane--are a part of living along the coast. Storms can affect the park with overwash, erosion and closures. The park will issue news releases on the storm(s) and any possible impacts to the islands and park operations.
Before, during, and after a storm, please monitor this page as well as our social media account on
Facebook
and
Twitter
, and our
Current Conditions
page for information about park conditions.
Tropical Storm Elsa
July 6, 2021 -- ***Tropical Storm WATCHES posted for portions of Eastern North Carolina ***
Impacts include the threat for severe weather, strong winds and heavy rain arriving late Wednesday night and moving through Central and Eastern NC on Thursday. This includes the possibility of tornadoes. Coastal flooding is possible Thursday.
For more info visit: https://www.weather.gov/mhx/tropical

Due to the forecast for Tropical Storm (TS) Elsa, the park is preparing for the arrival of the storm Wednesday night and early Thursday. We are currently under a Tropical Storm Watch with possible tropical storm force winds (39-75 mph) arriving in the area Wednesday night into Thursday. The cabins will continue to operate but, sales of ice and gas will not be available on Thursday. Island Express Ferry Service, the passenger ferry from Harkers Island and out of Beaufort, but has temporarily cancelled operations for Thursday.

The park will be monitoring the weather for any abrupt changes.

Some park operation will be impacted by TS Elsa -- Great Island cabin operations on S. Core Banks will close early Thurs., July 8. Passenger ferry service will be temporarily closed all day Thursday. All other ferry services will temporarily close in the afternoon on Thurs., July 8. Park intends to resume normal operations on Fri., July 9, pending post-storm assessments.
Before & After Satellite Imagery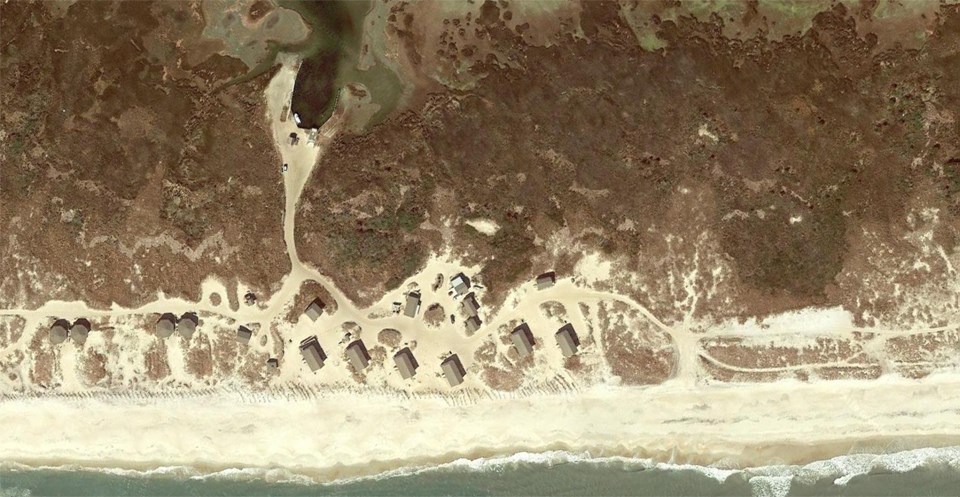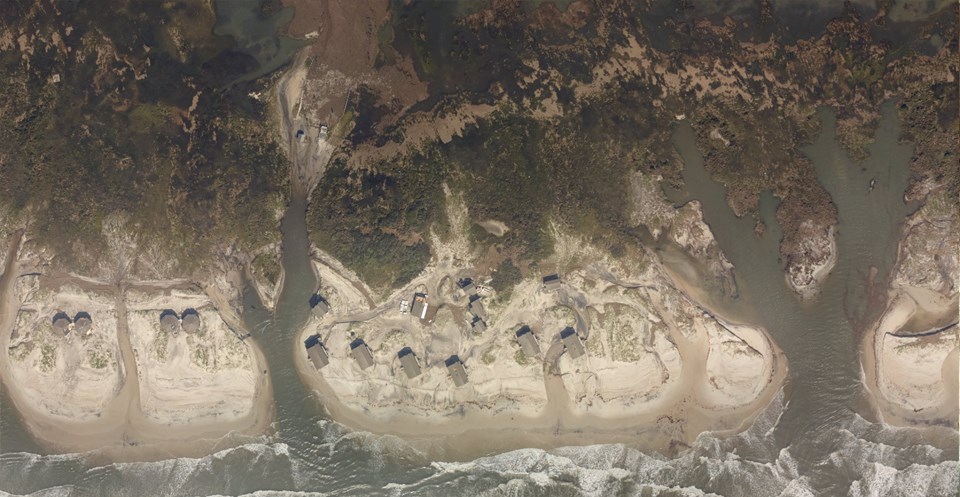 Long Point Cabins Before
/ Image Credit: Google Maps
Long Point Cabins After
/ Image Credit: NOAA
---
Wild Cows on North Core Banks
Images are of when we first spotted the one cow in September, a photo gallery of images taken of the roundup efforts on November 21 & 22 (including one of all three cows dashing away after being released on their home range) and finally a video of the ferry as it leaves North Core Banks for the mainland carrying the cows and the equipment.
---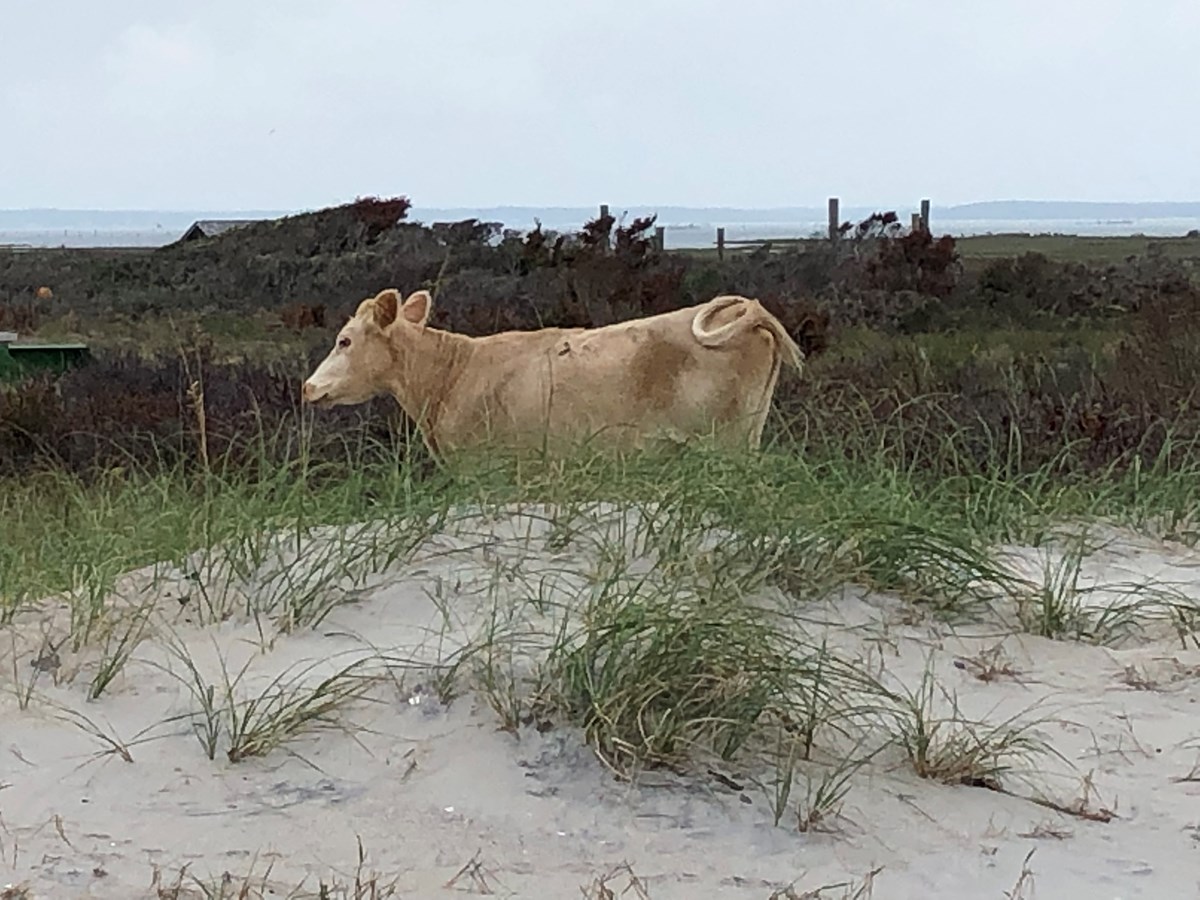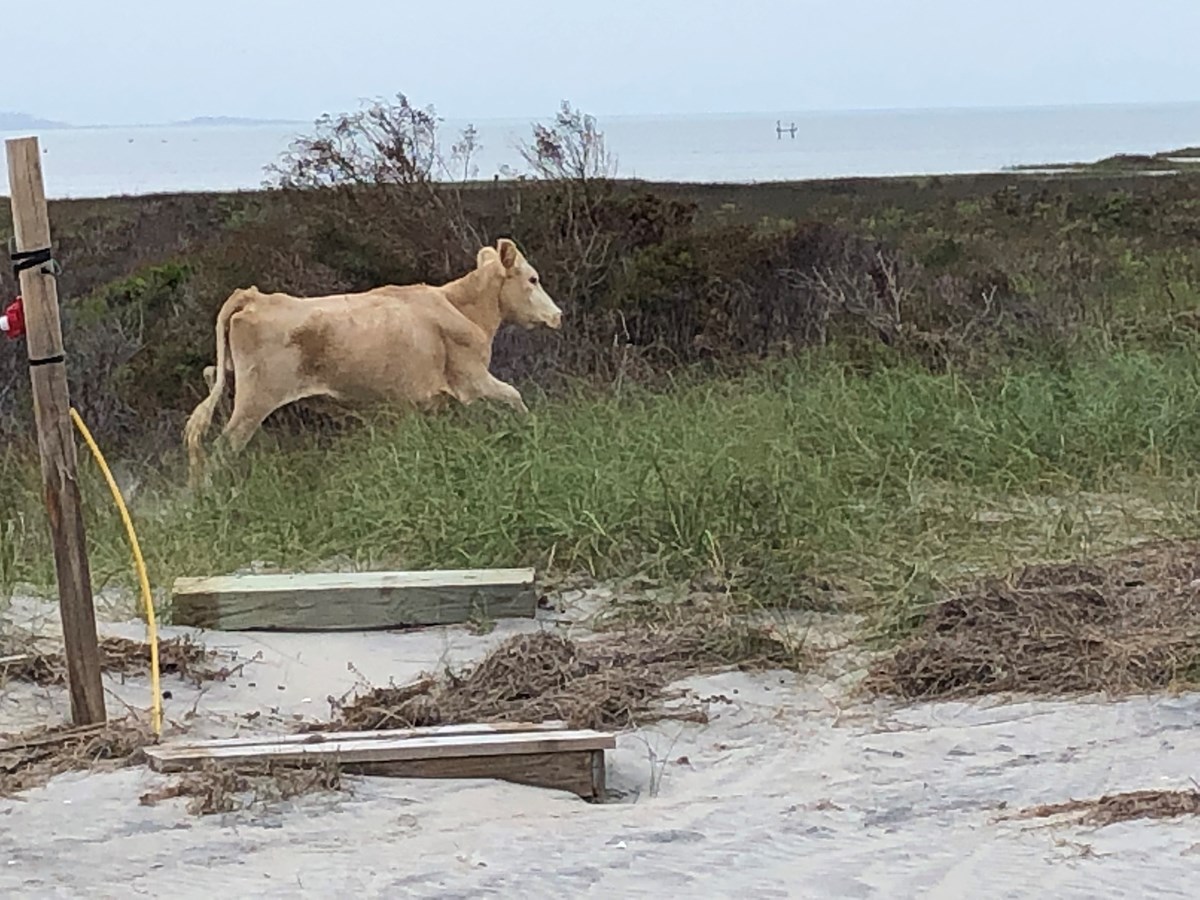 Transcript
No Narration -- only ambient sounds in video
Visit our keyboard shortcuts docs for details
Duration:

19 seconds
The 3 wild cows that were swept from their home range by the storm surge during Hurricane Dorian over to North Core Banks in Cape Lookout National Seashore, were rounded up and returned by ferry to the mainland to be reunited with their herd.