Online Park Fun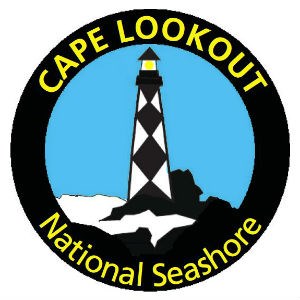 Cape Lookout Web Rangers

Now you can visit Cape Lookout National Seashore from wherever you are! Prepare for your trip and discover the history and nature these islands have to offer.

How to become a Cape Lookout Web Ranger:
Download and print the Web Ranger booklet. (pdf, 409 Kb)
Complete enough activities for your age group. (Grades 1 - 4, 4 activities; grades 5 - 8, 8 activities.)
Some of the answers can be found in the park's online brochures and on the pages of the park's website.
Have an adult check your answers and then download and print out your Web Ranger certificate. (pdf, 80 Kb)
Congratulate yourself on becoming Cape Lookout's newest Web Ranger!
More Online Fun
Views of National Parks is a multimedia education program that brings the natural, historical, and cultural wonders in your national parks into your home or classroom. Check out these three programs related to Cape Lookout:
Cape Lookout National Seashore Explore the wildlife, geology, culture, and storm history of this park.
Coastal Geology Over 50 National Park Service sites are located on ocean coasts or lake shores, including Cape Lookout. Discover their history and the forces that shape and reshape our shorelines.
Storms Learn about the different types of storms that affect National Parks as you explore hurricane history.
Play games, test your trivia knowledge, and follow Ranger Rick's adventures in National Park in Ranger Rick's Kid Zone from the National Wildlife Federation
Last updated: August 5, 2021