Tour Route - Colorado
Below the map are driving directions to follow the California National Historic Trail west through Colorado, from Nebraska and back to Nebraska.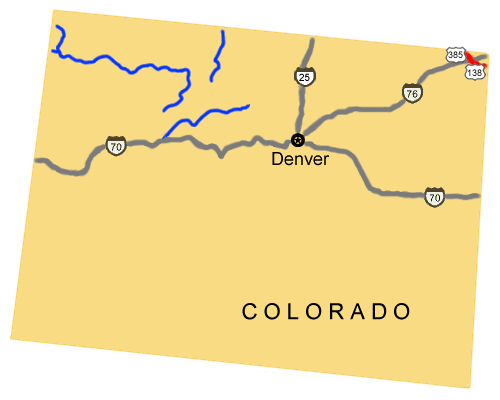 From western Nebraska through Julesburg, CO and westward toward Wyoming:
1. Take U.S. Route 138 west from Big Springs, NE through Julesburg, CO to U.S. Route 385.
2. Turn north onto U.S. Route 385 and follow into Nebraska to U.S. 30 west.
Total original route miles in Colorado: 16
Last updated: April 30, 2018