For Kids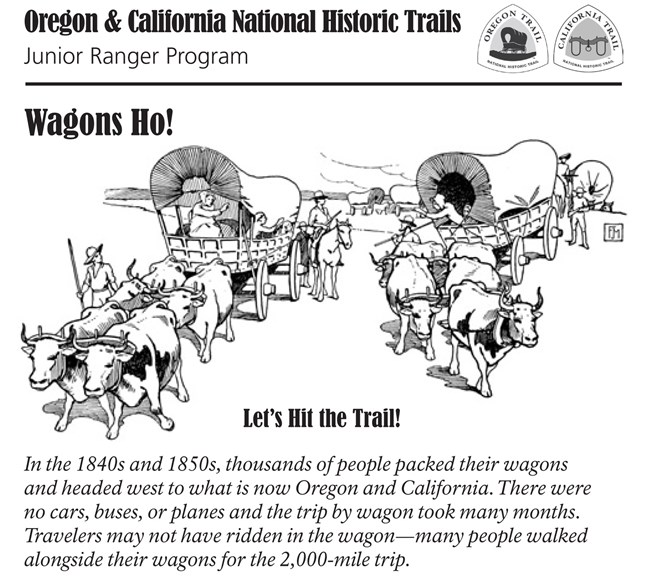 Do You Want to to be a Junior Ranger?
California National Historic Trail has it's own Junior Ranger Program! Download the Junior Ranger Program, print the program front to back, and fold it in half. Complete the program by using the official map and guide text (Look for: Download the text only trail brochure in large print). Once you are done, send it to a ranger at the address on Contact Us. Include your full name, address, and telephone number. We'll check your answers and send you an exclusive Junior Ranger sticker!
Click the image to the right to access the activity sheet.


Last updated: June 6, 2019