Turf Improvement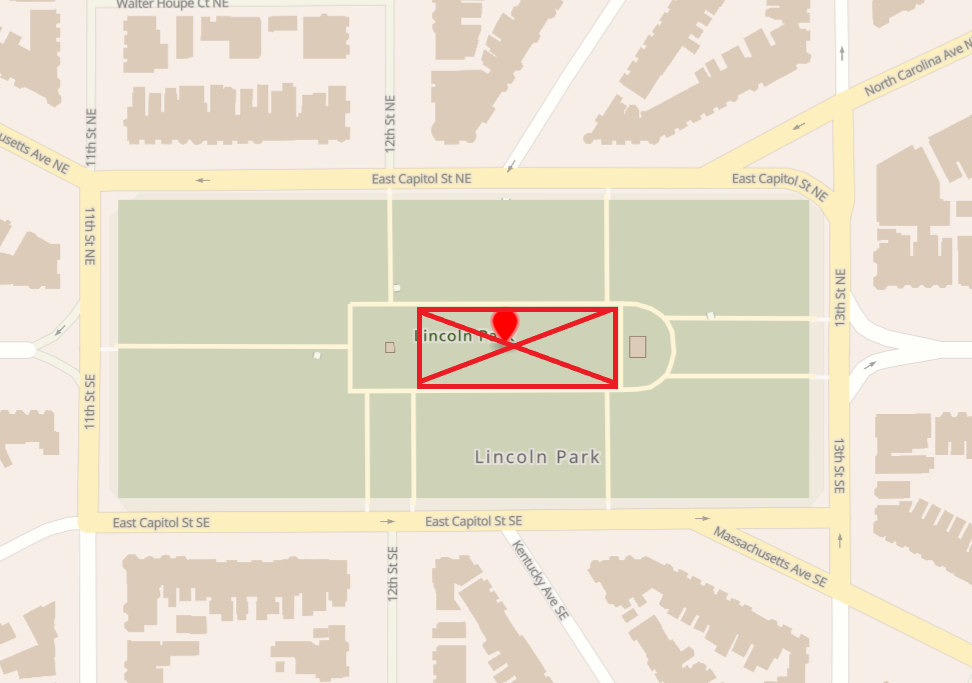 What We're Doing
The National Park Service (NPS) is improving grassy areas at Lincoln Park by over-seeding the center panel. The result will be durable turf that is more tolerant of heavy use.

How You Can Help
We can keep the park fully open more of the time if the grass stays healthy. We can all play a part in taking care of the grass at Lincoln Park by following these steps:

1. Leash your pet. You'll keep others safe, and protect the grass. Also, its the law.


2. Observe closures. Give new grass a chance to grow strong. When the grass is ready to be played on, we'll take the fence down.

3. Stay off wet grass. If the ground is sloppy and wet, walking on it can compact the soil and damage the roots. If the grass is torn up, then we have to start another cycle of reseeding.
Frequently Asked Questions
Q: What work is being done in Lincoln Park?
A: The National Park Service is working to restore turf at the center turf panel at Lincoln Park.
Q: Will the park remain open during the turf renovation?
A: Yes! The National Park Service remains mindful of the daily recreation that takes place in the park and values the variety of uses by the community. The playground areas will not be affected and will remain open to the public.
Q: Will I still be able to walk my dog?
A: You are welcome to walk your dog on-leash in all areas of the park that remain open. Dogs must be restrained at all times on a leash no longer than 6 feet in length as stipulated by law in Title 36 of the Code of Federal Regulations found at 36 CFR 2.15(a).
Q: What can I do to help keep the turf healthy?
A: There are a number of ways the community can help keep the grass healthy! Follow these simple practices:

1. Watch for signs of wear and avoid those areas. Using a different area of the park instead of these stressed areas will allow roots to regenerate and prevent further damage.

2. Walk on paved surfaces when passing through the park rather than taking a short cut through the grass or a dirt path.

3. Try to stay off the turf after it rains. If the ground feels wet and spongy, then the soils will quickly become compacted, and the grass roots will not be as healthy.

4. Keep pets on their leash. The wear and tear on turf from off-leash pets can be seen throughout the park. This wear is the hardest for the park to manage because of the significant root damage and soil compaction it causes. Plus, its the law!
Q: Where can I get more information?
A: Visit our website www.nps.gov/cahi or call 202-941-9108.
Last updated: October 24, 2022