Tyler Bend Campground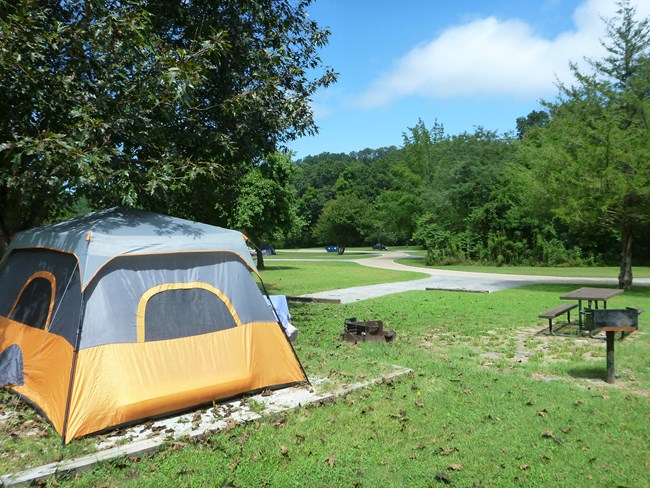 Tyler Bend Campground is 2 miles off Highway 65 about 6 miles south of St. Joe, Arkansas. Half of the main loop drive-in sites (2 - 13) and half of the walk-in tent only sites (A - E) will be available for reservation at www.recreation.gov (see below) or by calling 1-877-444-6777. Individual sites can be reserved 5 days to 6 months in advance. All individual sites are $20 per night with 6 people permitted per site. Fees are charged March 15 through November 14.

All remaining drive-in sites (14 - 28) and walk-in sites (F - J) are available on a first come, first served basis. Additionally, a site that is reservable, but has no reservation on it for any given night is also available on a first come, first served basis. Payment of cash or check only can be made at the self-pay station in the campground immediately after a site is selected for any first come, first served site. The campground provides flush restrooms and the restroom inthe drive-in loop provides showers. Water spigots are located throughout the campground. A dump station and tank filler is located near the park entrance at Highway 65, but there are no RV hookups in the campground.

Group sites may be reserved in advance for groups of 10 (minimum) to 25 (maximum) at $50 per night. The day use pavilion may also be reserved in advance for $50 per day. You can reserve a group site or pavilion 5 days to one year in advance. Reservations may be made online at www.recreation.gov or by phone at 1-877-444-6777.
Group sites, walk-in sites, and the pavilion restrooms are closed November 15 through March 14. Visitors are still welcome to use the picnic area.
The drive-in campsites and restroom remain open throughout the winter. Fees are not charged November 15 through March 14. Visit the Camping Rules page for specifics on how to make your trip safe and enjoyable!

For more information about the Tyler Bend Campground call the Tyler Bend Visitor Center at 870-439-2502. GPS Coordinates:35.9867152, -92.7639029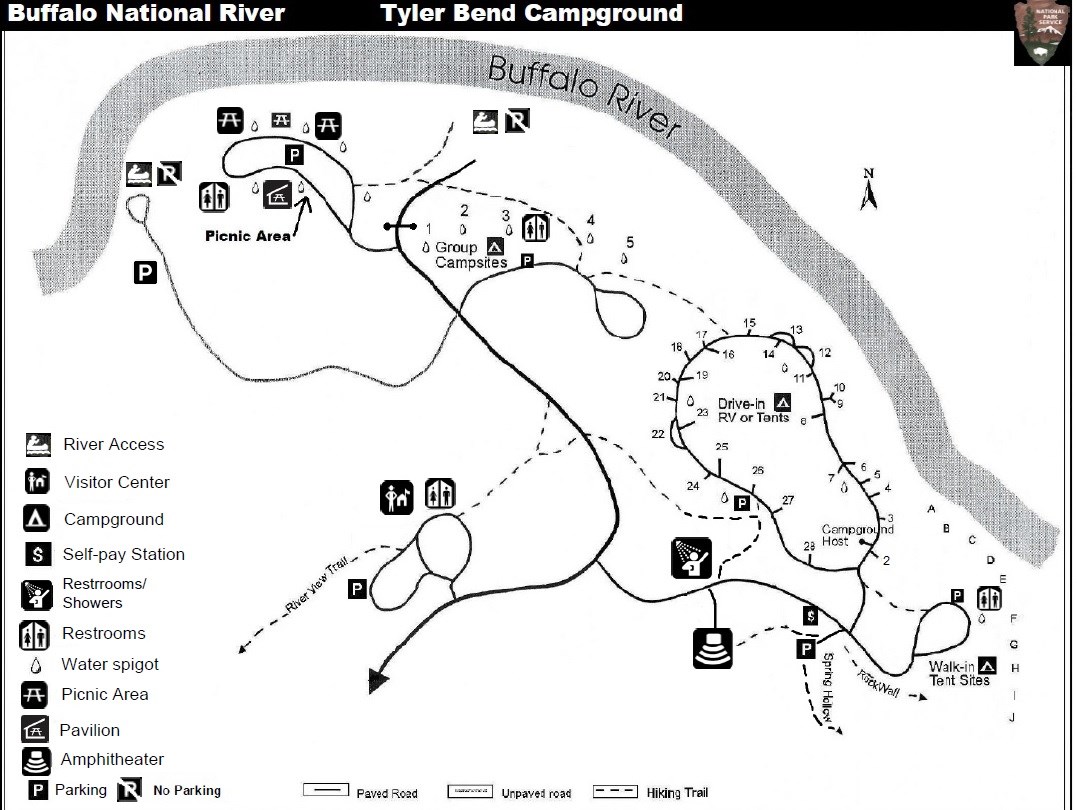 Last updated: September 21, 2021