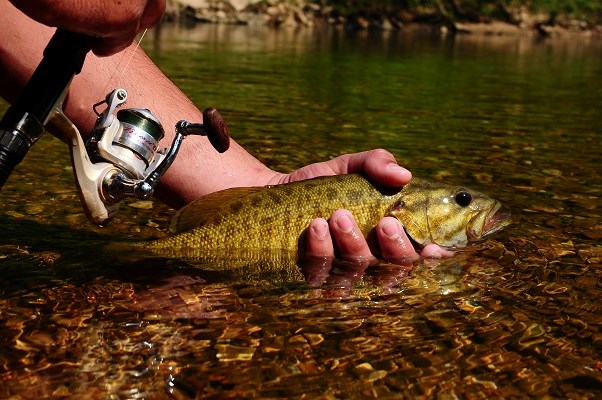 Buffalo National River is more than just a river. At least fifty-nine different species of fish find a home at Buffalo National River. Of these, twelve species are considered game fish. The Buffalo River has long been a favorite spot for smallmouth bass anglers. Rainbow and brown trout, introduced game species, have been found in the cold tailwaters of the White River near its confluence with the Buffalo. Fishing is in accordance with state regulations; a license is required for those sixteen years or older.

Fishing is permitted at Buffalo National River within the regulations established by the Arkansas Game and Fish Commission. For fishing information visit the Arkansas Game and Fish Commission website.


The Arkansas Fishing Guidebook is available online and at the Tyler Bend Visitor Center and Buffalo Point Ranger Station. Please refer to the Arkansas Game and Fish Commission's Regulations for Flowing Waters (page 73 in the Arkansas Fishing Guidebook) for detailed rules pertaining to Buffalo National River.