Mountain biking trails near Buffalo NR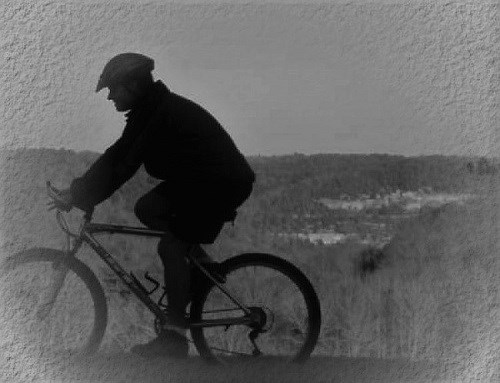 There are no mountain bike trails within the boundaries of Buffalo National River. Biking is permitted on roads open to motor vehicle traffic. There are many biking opportunities near Buffalo NR in the Ozark mountain area. Links to websites and maps are provided below.
The website at
http://www.exploretheozarksonline.com/activities/mountainbiking/index.html
is a list of trails at state parks in Arkansas.
The website at
http://www.ozarkoffroadcyclists.com/
lists many trails in the northwest region of Arkansas.
The Ozark Grinder Trail runs 138 miles primarily through Searcy County south of Buffalo NR near Tyler Bend. One of the multiple access points is the Peter Cave Road off the entrance road at Tyler Bend. Maps and information about the route is found at
https://www.facebook.com/OzarkGrinderTrail
.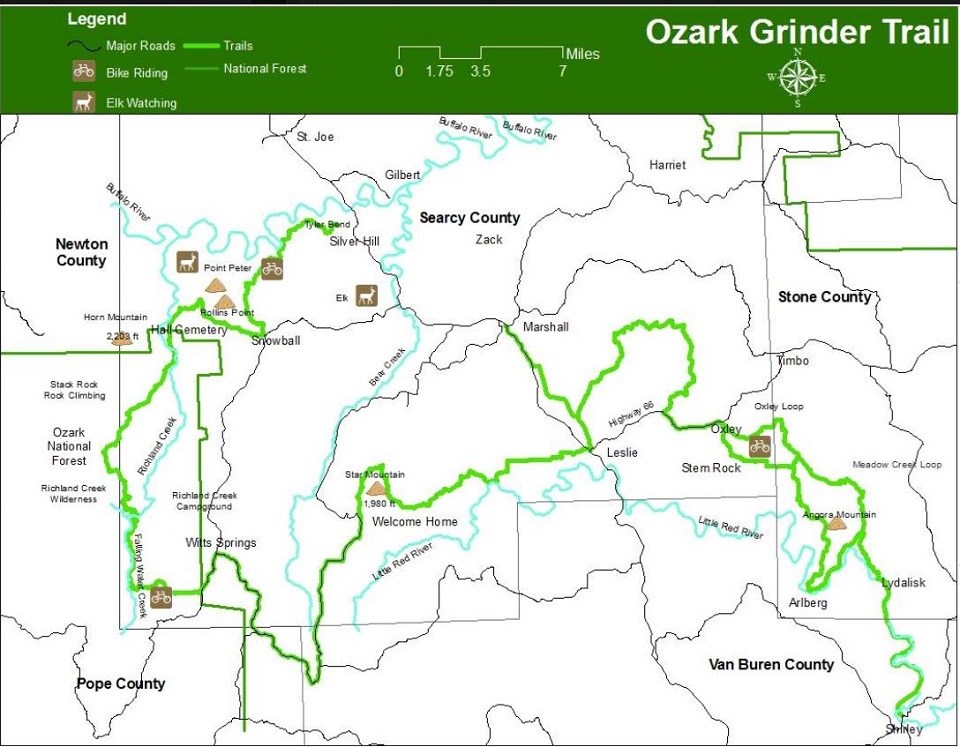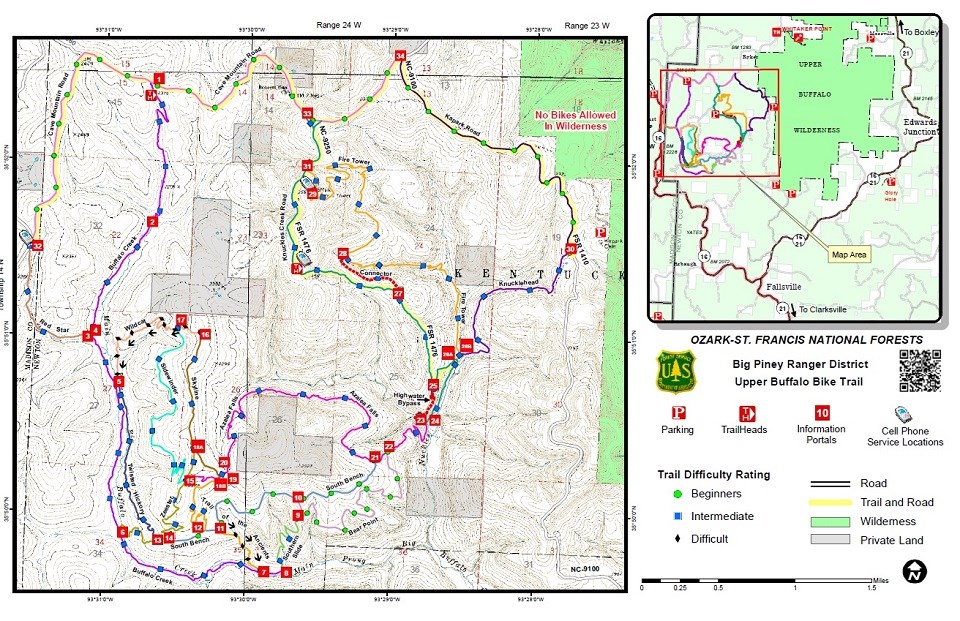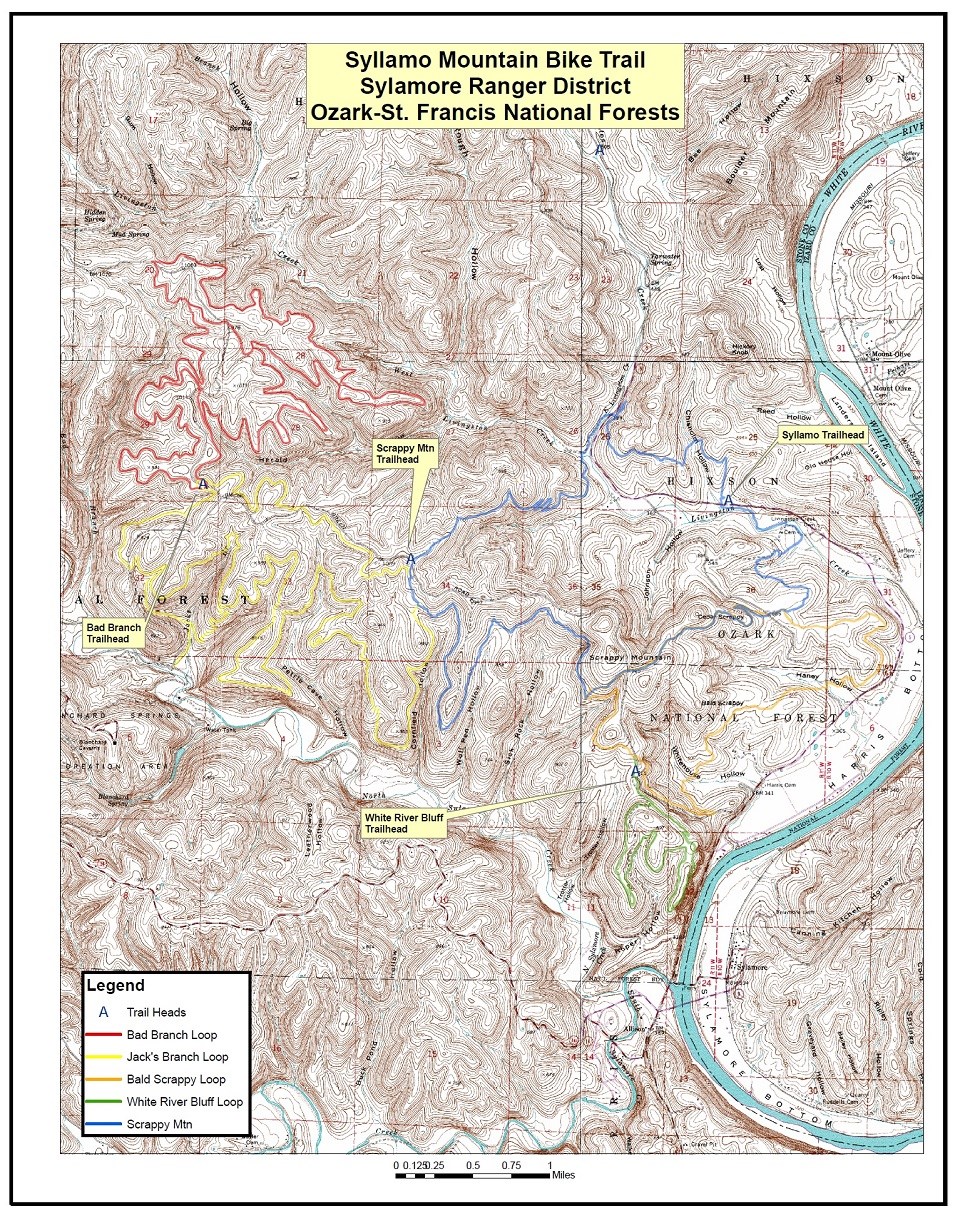 Last updated: April 11, 2019