Leave No Trace Activity
People visit Buffalo National River to experience its natural and pristine beauty. The quiet stillness of the forest, the meandering river current, and the sweeping views from the top of a bluff can remind us what life was like before roads, airplanes, shopping malls, and skyscrapers. However, the stillness of the forest can be interrupted by loud voices. The river can be littered with soda cans and tires. Views can be diminished by recent carvings in trees and etching on rock. Sometimes, park visitors find traces of those who visited before them. These traces, like litter and graffiti, are unsightly and can cause harm to plants, animals, and even park visitors.

Leave No Trace is an outdoor ethic that should be practiced to preserve natural places and respect other visitors to those places (including humans and wildlife). By "leaving no trace" of your presence and picking up after others, you are helping to make the next visitor's experience much more enjoyable. Remember: Take only pictures; leave only footprints!
Trace Tracker Activity
The top picture shows Buffalo River landscapes where visitors practiced Leave No Trace. The bottom picture shows the same landscape with twelve "traces" left by past visitors.

Print off the picture below and see if you can find them all?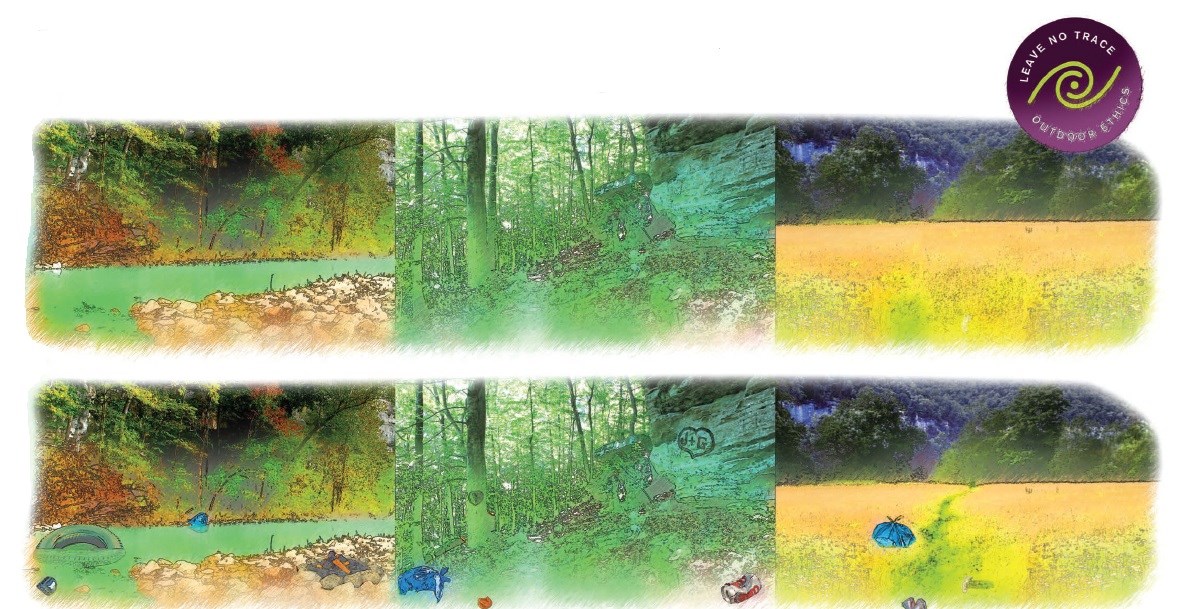 Last updated: April 29, 2020