Indoor Activities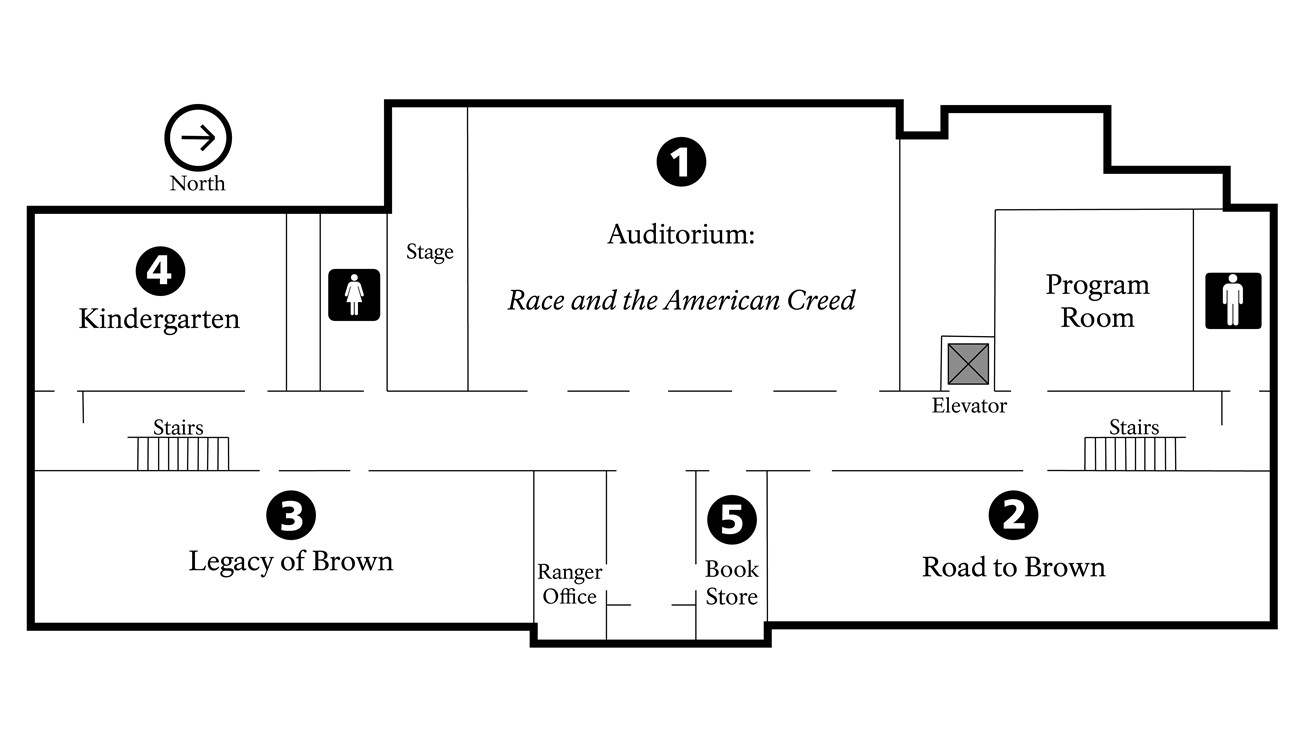 Brown v. Board of Education National Historical Park commemorates the U.S. Supreme Court decision that ended racial segregation in public schools. On May 17, 1954, the court announced its unanimous opinion in the case of Oliver L. Brown et al. v. the Board of Education of Topeka et al.: "We conclude in the field of public education the doctrine of 'separate but equal' has no place. Separate educational facilities are inherently unequal."
Self-Guided Tour
If you prefer to learn at your own pace, or are unable to visit the site, we have assembled a Self Guided Tour covering the history of the Brown v. Board of Education case.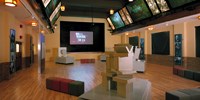 Auditorium - Race and the American Creed
Start in the auditorium where the 30-minute film Race and the American Creed traces the history of racism and segregation. The film is a dialogue between a young girl and a long-time friend of her grandfather. The student is seeking to learn about the long struggle to provide freedom and equality to all Americans.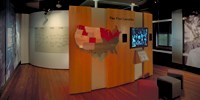 The Road to Brown v. Board of Education
This exhibit gallery examines the barriers African Americans faced while trying to receive a formal education from the early 19th century to the 1954 U.S. Supreme Court decision. Investigate why leaders in the black community fought so hard and took risks to integrate schools. Photos, exhibits, and interpretive media are combined to offer a summary of these hardships due to racial injustice. The gallery features seven short films and the Hall of Courage, which displays historic film footage and may be unsuitable for children under 12 years of age.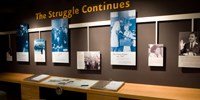 The Legacy of Brown v. Board of Education
This gallery explores the Civil Rights Movement that followed in the wake of the Brown decision, rallying thousands of people dedicated to the eradication of prejudice and racial discimination from all forms of public life. Learn about the continuing international impact and living legacy of Brown to ensure equality in all walks of life for all people.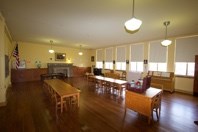 Kindergarten Room
The former kindergarten room has being restored to its 1954 appearance. See what it was like to attend the segregated Monroe school during the court case and find out how teachers were affected by the decision.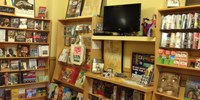 Bookstore - Western National Parks Association
Western National Parks Association operates the bookstore and develops publications for Brown v. Board of Education National Historical Park. Discover a wide range of educational publications and products that explore the Brown v. Board of Education decision, African American history, civil rights, and the National Park Service.
Last updated: March 21, 2023