Volunteer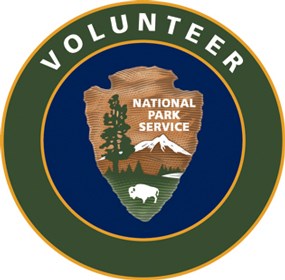 Volunteer Opportunities
Visitor Center Desk: Provide visitors with information on the life and times of Booker T. Washington, park programs, educational programs, and special events.
Trail Maintenance: Help maintain the Plantation and Jack-O-Lantern Branch Heritage Trails: groom trail surfaces, remove brush and downed trees, control erosion along stream banks.
Building and Grounds Maintenance: Custodial, mowing, brush clearing, pruning, and fencing.
Living History Farm: Assist a Park Ranger with planting and tending the gardens, or feeding and care of farm animals.
For information or applications:
E-mail the
VIP Coordinator.
Mail:
VIP Coordinator
Booker T. Washington National Monument
12130 Booker T. Washington Highway
Hardy, Virginia 24101
Telephone: (540) 721-2094
Last updated: February 26, 2015