Things To Do

Bluestone National Scenic River offers many outdoor activities. Hiking, mountain biking, hunting, fishing, birding, wildlife watching, relaxing and enjoying nature are favorites here. Canoeing and kayaking opportunities are usually limited to the springtime, when river levels are adequate. Camping is not permitted in Bluestone National Recreation Area, although excellent campgrounds are provided at each end of the park in Pipestem Resort State Park and Bluestone State Park.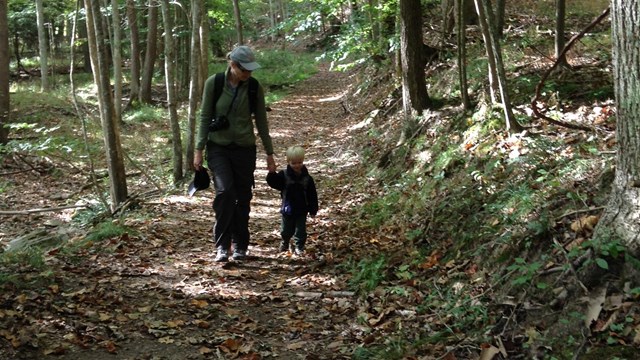 Hiking
The Bluestone Turnpike Trail is a 9.5-mile moderate hiking trail that follows the path of an old riverbank road.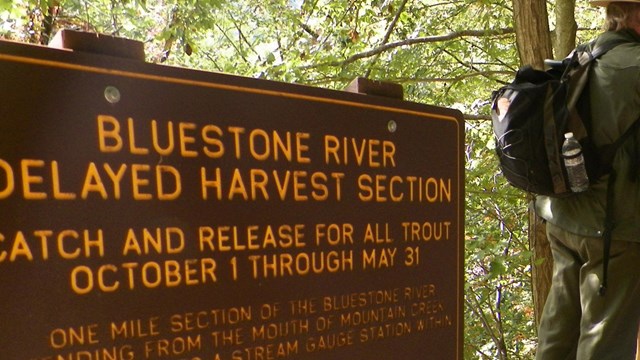 Fishing
The Bluestone is a popular warm water fishery. Smallmouth bass, bluegill and rock bass are popular sport fish.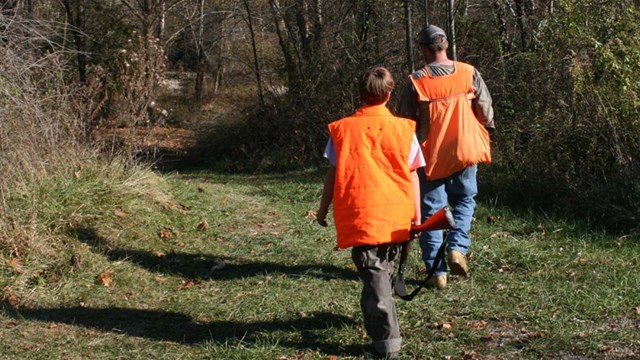 Hunting
Hunting is permitted within Bluestone National Scenic River with the exception of the area within the boundary of Pipestem Resort State Park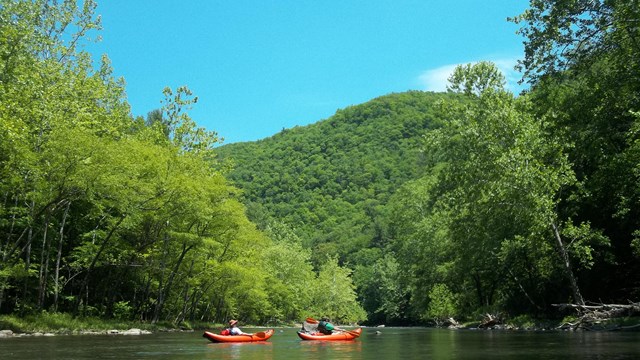 Paddling the Bluestone
Paddling is seasonal when water levels are high enough. When the conditions are right, paddlers can enjoy a pristine river journey.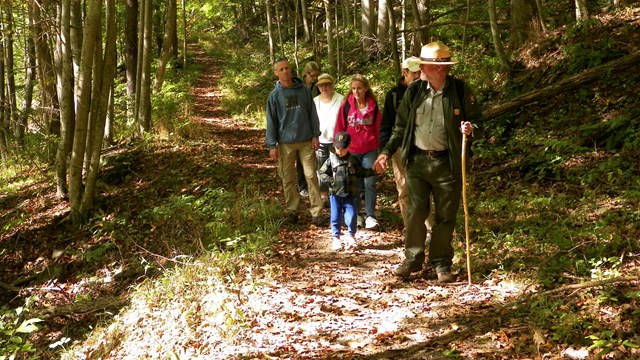 Guided Activites
Join a ranger for a guided hike or stream stomp program.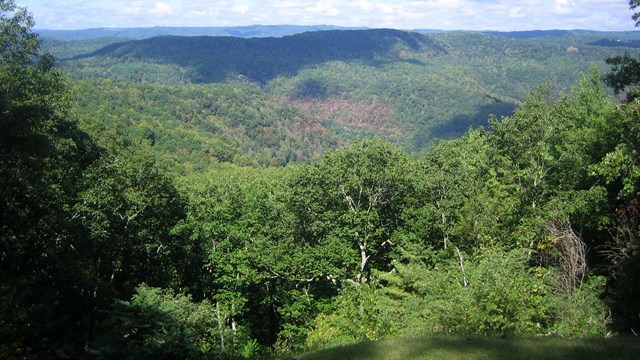 Nearby Attractions
Check out the Nearby Attractions page for information for other nearby destinations.


Last updated: September 7, 2022