Hunting

Bluestone National Scenic River provides some of the best wildlife habitat in West Virginia. Approximately 70% of park lands are open to hunting and trapping. This portion of the park is managed as part of the Bluestone Wildlife Management Area. A West Virginia state hunting license is required and all state hunting regulations apply. For more information contact the West Virginia Department of Natural Resources. All regulations are the same as on private land in the counties where the Wildlife Management Area is located except: all antlered deer taken must have a minimum of 14" outside antler spread. For further regulations please refer to the DNR regulations for Bluestone Lake Wildlife Management Area.

Please also remember that camping and fires are not permitted within Bluestone National Scenic River. Park visitors are advised to wear orange clothing during hunting seasons.

Hunting is not permitted within the boundaries of Pipestem Resort State Park.

To have a safe hunt, please see the WV Department of Natural Resources Hunter Education Program.
Hunting Maps
These maps show the boundaries of federal land that may be hunted on.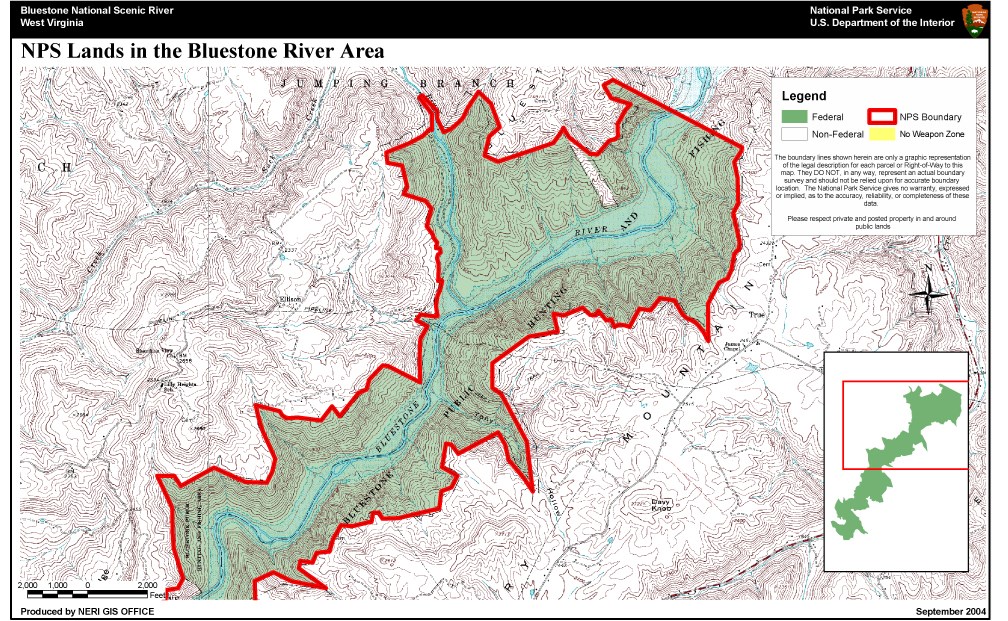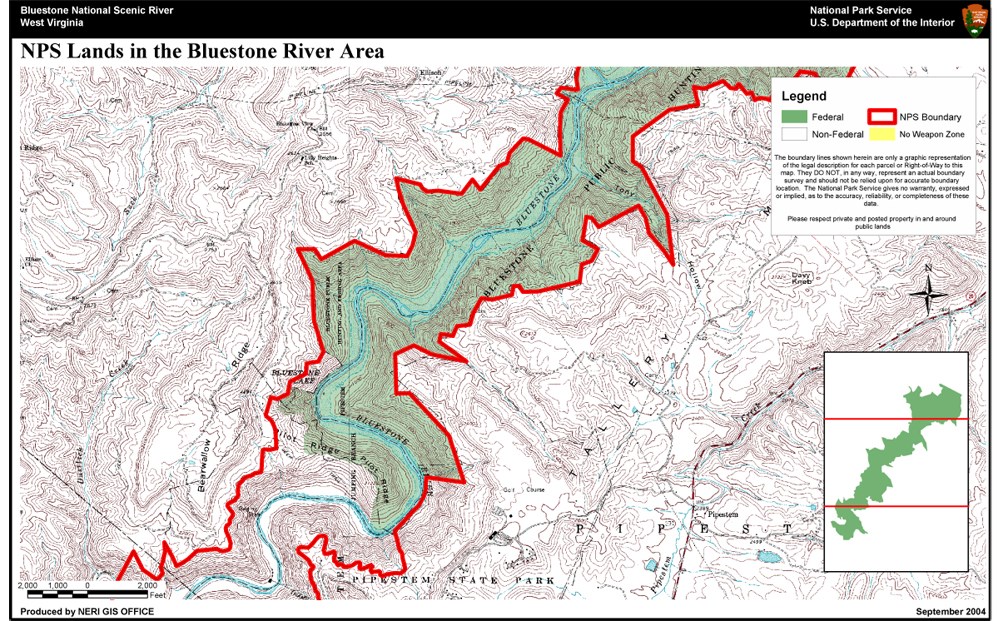 Last updated: February 8, 2021