Beautiful Bluestone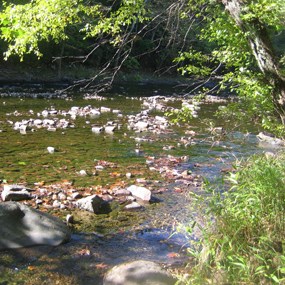 Bluestone National Scenic River is not only a unit of our national park system, but is also a part of our Wild and Scenic Rivers system. The Wild and Scenic Rivers system protects rivers throughout the country that are free-flowing and possess "outstandingly remarkable" scenic, natural, cultural, geological, and recreational values. The headwaters of the Bluestone River begin at an elevation of 3,500 feet on East River Mountain near Bluefield, Virginia and flow for 77 miles to Bluestone Lake near Hinton, West Virginia at 1409 feet. The lower 10.5 miles of the Bluestone River, cutting through an impressive and biologically diverse gorge, has been designated as Bluestone National Scenic River.

The Bluestone River, named for the deep blue limestone streambed of its upper reaches in Virginia, has created a gorge 1,000 feet deep. The bottomland within the gorge of the Bluestone was first used by Native Americans. In the late 1700's the Lilly, Meadow, and Farley families built homesteads along the river. At the confluence of the Bluestone and Little Bluestone Rivers, the community of Lilly once flourished. The Bluestone Turnpike, a riverbank road used by those who farmed and timbered the area until the 1940's, is used today by visitors to the park.

The Bluestone River and the rugged and ancient gorge it has carved is a richly diverse and scenic area of the southern Appalachian Mountains. Time spent in thoughtful solitude along this little mountain river offers the visitor a vestige of primitive America. Over a thousand species of plants grow in several diverse Appalachian forest habitat types. The park provides excellent opportunities for watching many mammal, bird, amphibian, reptile and insect species. The riverbed habitat is alive with a carpet of macro-invertebrate aquatic species, and supports healthy populations of many warm water game and non-game fishes. The Bluestone River is classified as a High Quality Warm Water Stream by the state of West Virginia.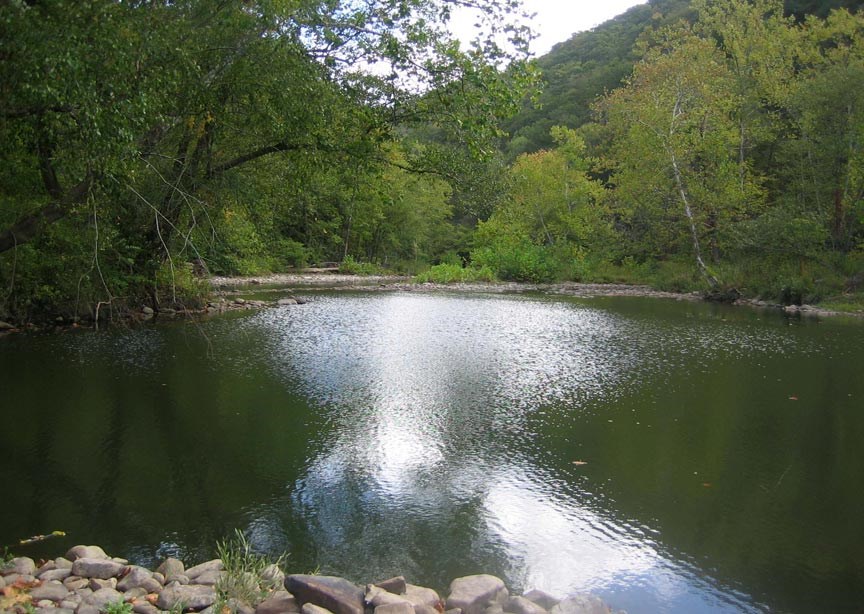 Last updated: March 31, 2012