Lesson Plan
Immigration Lesson Plan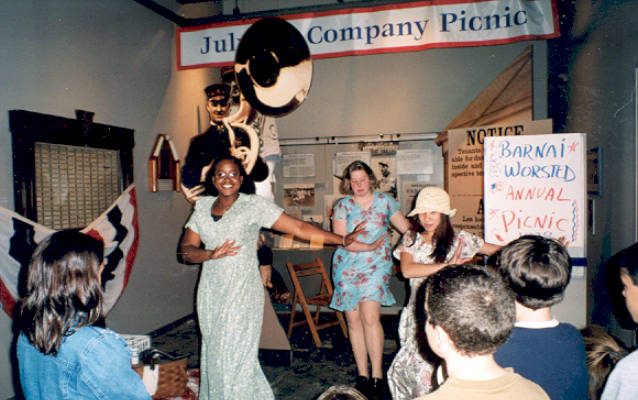 Grade Level:

Eighth Grade-Tenth Grade

Subject:

Commerce and Industry, Economics, Family Life, Geography, History, Immigration, Labor History, Labor Law, Textiles, Women's History

Duration:

2 Days

Group Size:

Up to 36

Setting:

classroom

National/State Standards:

NATIONAL HISTORY STANDARDS
Era I      Standard 2C:
Era 6    Standard 1B:

HISTORICAL THINKING STANDARDS
Standard 2: B. & G.
Standard 3:  D.
Standard 5:  E.
Overview
This lesson explores the immigration experience of the French Canadians, or Quebecois, who left Quebec in the late 1800s and early 1900s for the industrial town of Woonsocket, Rhode Island. The lesson addresses some of the reasons people emigrate, the challenges they face, the opportunities they discover, and the ways their lives are changed by their new environment.
Park Connections
This lesson plan was produced in partnership with the Rhode Island Historical Society through their Museum of Work and Culture. The Museum of Work and Culture exhibits the culture of the French-Canadian residents of the area, the broad story of the other ethnic communities of the Valley, and the role that work and organized labor played in the shaping of these Rhode Islanders' lives. The museum features hands-on experiences for visitors of all ages, as well as films, photographic and Catholic school archives.
For information about setting up a field trip to the Museum, please call (401) 769-9675 or
visit the Museum's website
.
Special thanks to Pat Jarvis and Ray Bacon from The Museum of Work and Culture in Woonsocket for providing the materials for this lesson plan.

Last updated: February 26, 2015