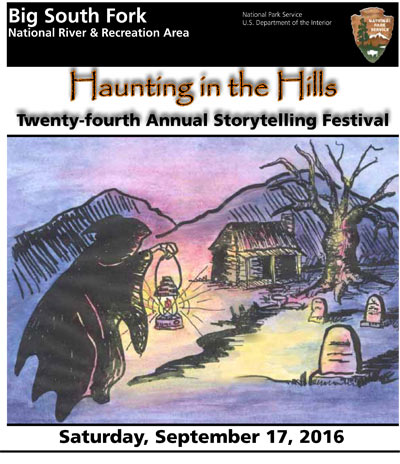 Schedule for Saturday, September 17
Ranger Talks - Learn about the diversity of the Big South Fork area by listening to our special ranger talks under the big tent.
Traditional Family Oriented Stories - Geared toward family listening, these traditional favorites will be told under the big tent by our storytellers.
Bluegrass Music
Ghost Stories - The highlight of the evening will be the featured storytellers' performances of haunting ghost stories told under the big tent. Stories will begin with the mild and progress to the truly scary. The faint of heart are advised to leave early and all others stay at their own risk!
For more information contact the Bandy Creek Visitor Center at
423-286-7275.